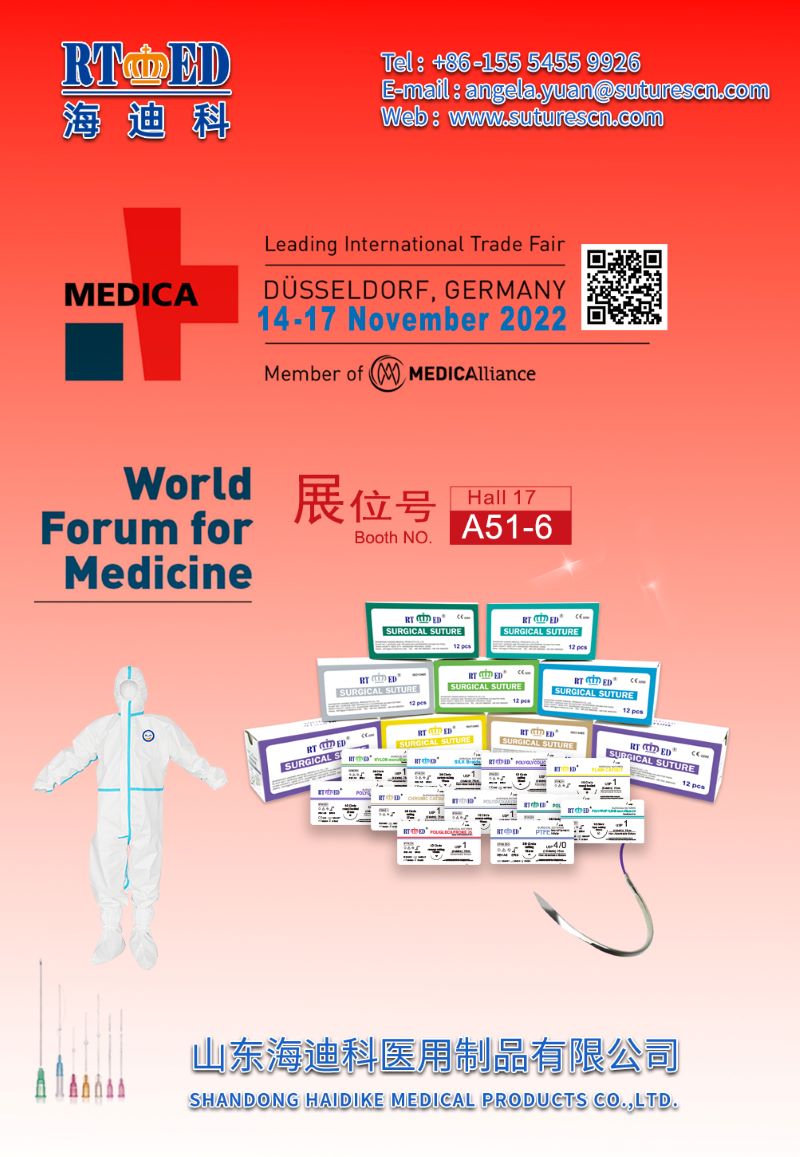 MEDICA Dusseldorf, the annual German medical device exhibition, will be held in Dusseldorf Messe as scheduled in November 2022. With its irreplaceable scale and influence, MedicA Dusseldorf is the first medical trade exhibition in the world. For over forty years. MEDICA is fixed in Dusseldorf, Germany every year, the world famous comprehensive medical exhibition, Dusseldorf medical exhibition is recognized as the world's largest hospital and medical equipment exhibition, attracting more than 5,000 exhibitors from 150 countries, distributed in 17 exhibition halls, there are more than 120,000 professionals to visit, 67% of them are European (79 EU and 21 non-EU). Germany Dusseldorf MEDICAL EXHIBITION DISPLAYS a variety of products and services in the whole field from outpatient treatment to inpatient treatment. The products on display include all conventional categories of medical equipment and supplies, medical communication information technology, medical furniture equipment, medical site construction technology, medical equipment management and so on. Messe Dusseldorf GmbH, the organizer of the exhibition, is one of the world's top five exhibition organizers, with more than 20 exhibition brands in their respective industries, among which MEDICA 2019 is the largest and comprehensive professional medical exhibition in the world.
At that time, "Shandong Hedike Medical Products Co., LTD." will also visit the MEDICA Medical exhibition in Dusseldorf, Germany
The booth number is: 17 | A51-6 Hall, welcome to visit our!
Sincere to meet, be there or be square!