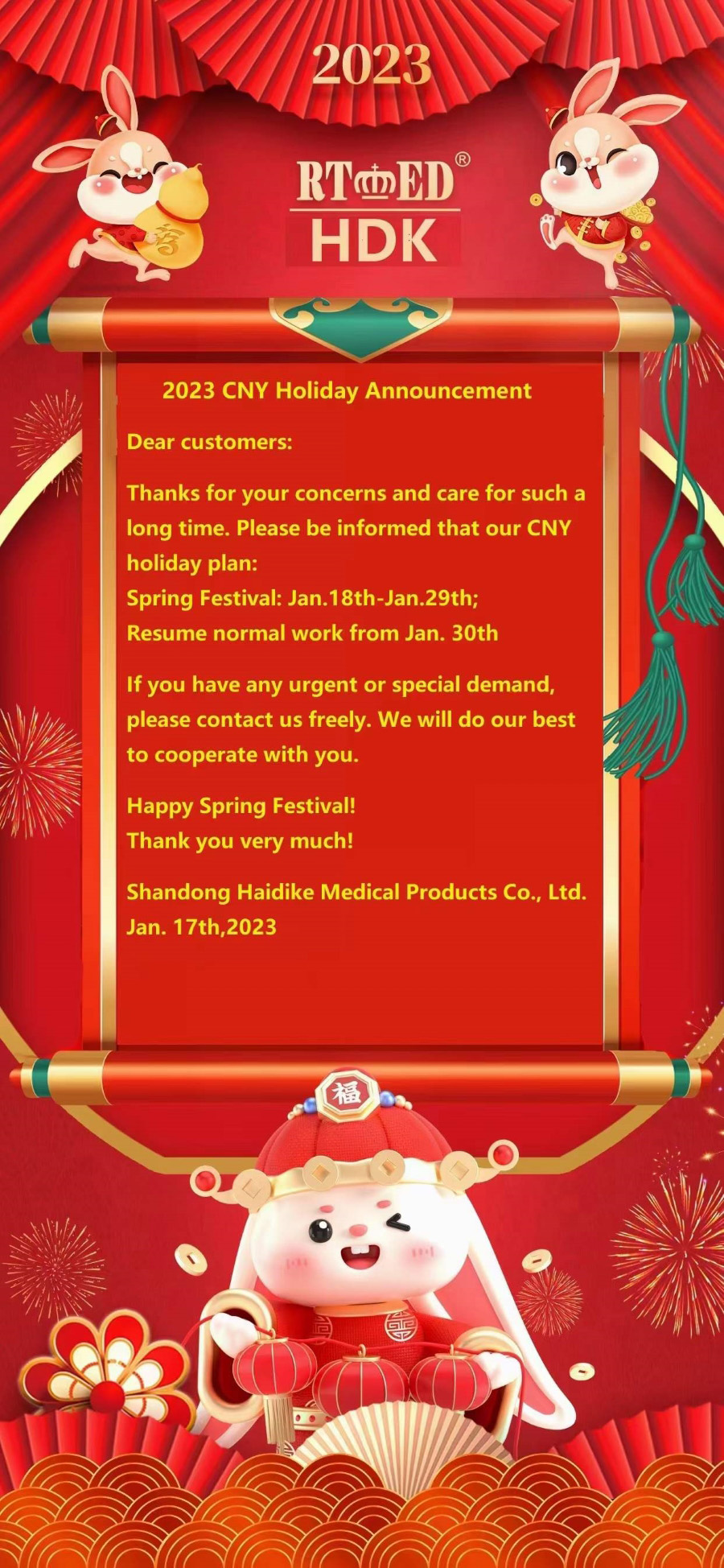 Hadiko warm tips:
1. During the holiday, if you have any questions, you can contact your business personnel or call 15605309016.
2, please do a good job before the holiday work arrangement, and check the relevant facilities and equipment, do a good job of fire prevention, theft prevention, flood control, to ensure the safety and order of the office.
3. All employees must keep the telephone unblocked during the holidays. Please pay attention to the news and notices in the company group and obey the emergency production arrangements of the company at any time.
Finally, I wish you all a happy New Year, a happy year of the Tiger, a prosperous business and a rolling fortune!