Nov 19, 2019
On November 17, Shandong Haidike Medical Products Co.,Ltd. invited to participate in the German Dusseldorf medical equipment exhibition. Our company has demonstrated medical consumables such as medical surgical suture, polymer splint and bandage, as well as our company's full-automatic medical device production process.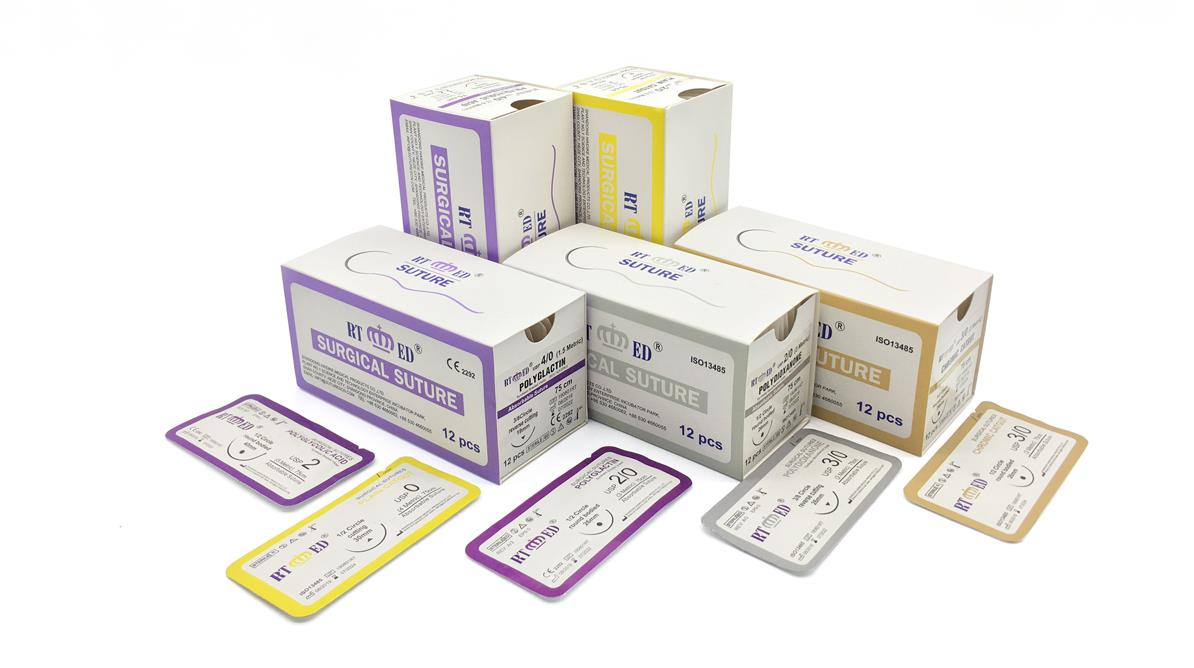 Germany Dusseldorf International Medical Equipment Exhibition (medical) is recognized as the largest hospital and medical equipment exhibition in the world, ranking first in the world medical trade exhibition with its irreplaceable scale and influence. Every year, there are nearly 4000 exhibitors from more than 100 countries and regions, and more than 200000 professional visitors come to Dusseldorf to participate in the inspection. The exhibition is comprehensive, innovative and clear in structure. It is not only a rich industry information platform, but also the best platform for exhibitors and visitors to exchange experience. It is also the channel for HAIDIKE medical products to consolidate the German market and the whole medical industry.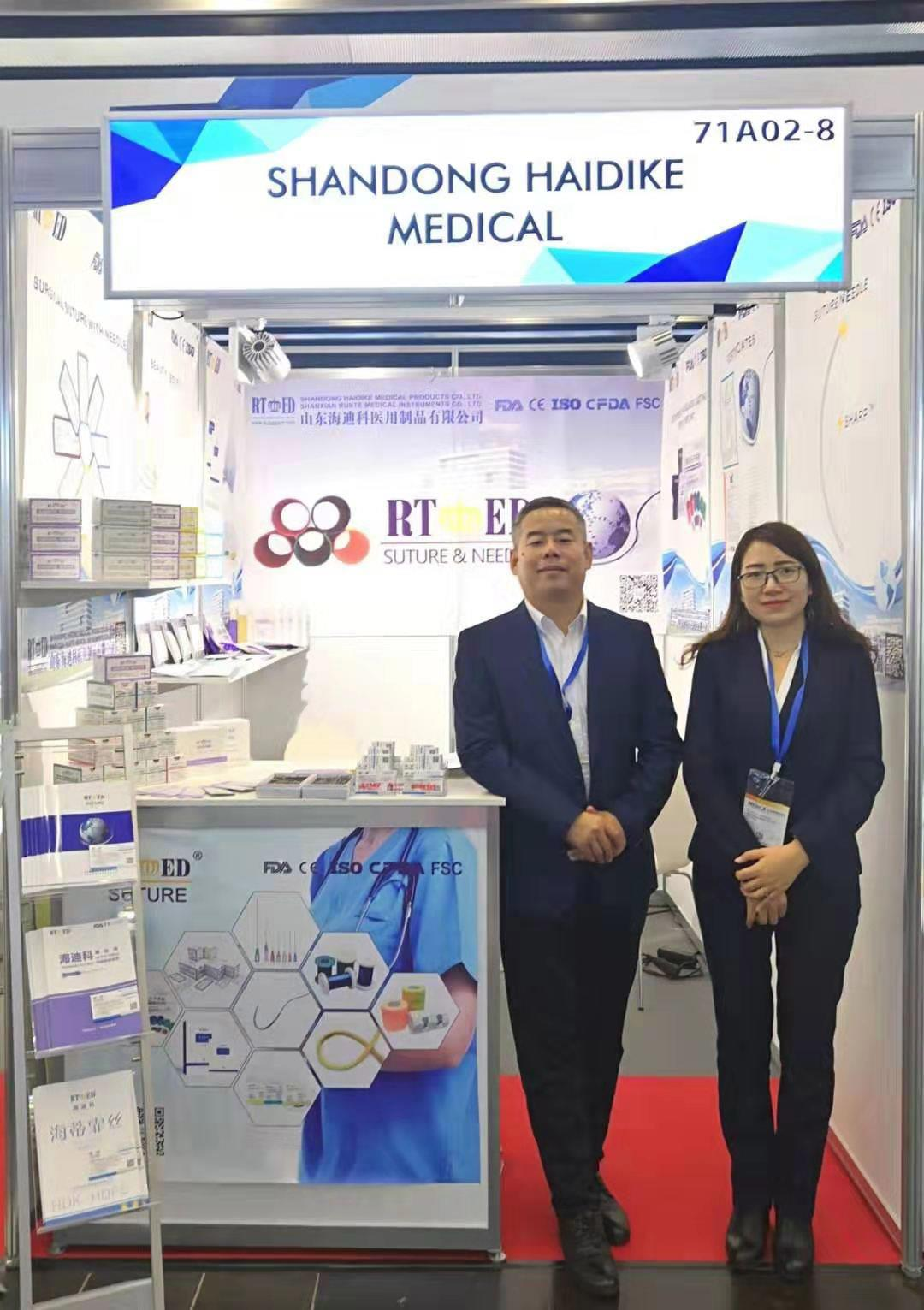 The main products of this exhibition are absorbable suture and non absorbable suture. The needle body of surgical suture produced by Shandong Haidike is made of imported 402 and 304 steel, with high strength to ensure excellent bending resistance and high ductility. The exquisite surface treatment technology makes the suture puncture the tissue smoothly and reduces the damage to the tissue. With different needle bodies and thread numbers, HAIDIKE provides you with various types of surgical sutures to meet the needs of different operations. There are polymer splints and orthopedic casting tapes, lifting thread for beauty and other products.
On the first day of the exhibition, many customers came to the exhibition and the booth was full. HAIDIKE people have been communicating with the exhibitors who came to consult with them with full enthusiasm and serious attitude and establishing cooperation intention.
For medical device manufacturers, safety and high quality are the basis of the brand, and haidike products transmit health!
The show continues. We will wait for you at 71A02-8.