Apr 08, 2020
As China's novel coronavirus pneumonia epidemic is effectively controlled, schools in all parts of China continue to start. Shandong Provincial Department of Education issued the notice on the opening of spring semester in 2020, pointing out that the graduation grade of Shandong high school officially opened on April 15.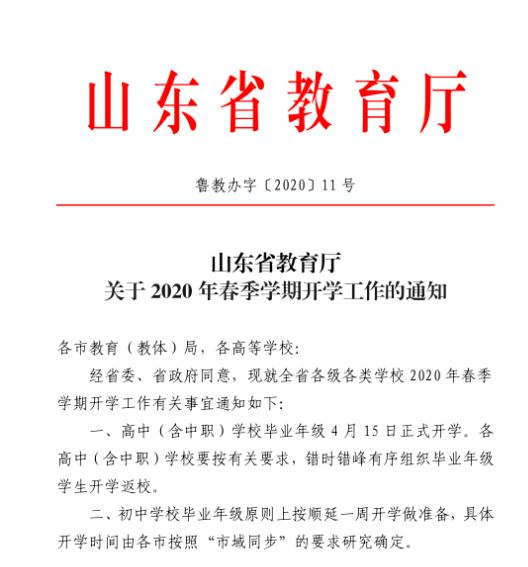 The school is about to start. In order to help the school do a good job in epidemic prevention and control and personal hygiene of students, on April 7, Shandong haidike Medical Products Co., Ltd. and Shandong Shanxian Dongcheng office donated more than 10000 yuan worth of epidemic prevention materials to Shanxian Chuangxin road middle school, supported the school's epidemic prevention work with practical actions, and helped Chuangxin road middle school win the battle of epidemic prevention and control.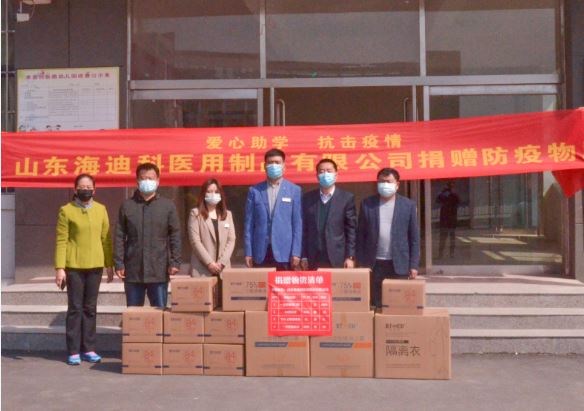 Haidike Medical warm tips:
How can schools do a good job in epidemic prevention?
1. Classrooms, libraries, laboratories, restaurants and other places need to be disinfected and ventilated every day.
2. Students are required to wear masks when entering the school at wrong time.
3. Specially assigned person is responsible for monitoring the temperature of all personnel entering the campus, and it is forbidden to enter the campus in case of abnormal temperature. Strictly control the entry of outsiders into the school.
4. The students' desks in the classroom are set apart.
5. When students have meals, they should make sure that one person and one box of food are allocated by special personnel, and eat at wrong peak and wrong table.
6. The toilet shall be disinfected thoroughly every day, inspected regularly, and equipped with enough hand sanitizer or hand sanitizer.
How can students do well in epidemic prevention?
1. Pay attention to hand hygiene every day, learn seven step washing technique, and try to take hand sanitizer with you.
2. Take your temperature every day. When you find your temperature is abnormal, you should report it to your teacher in time. If possible, you should bring your own thermometer.
3. Wear masks from home to school. Try to walk, bike or take a private car to school.
4. During the meal, we should separate the meals with other students, wash hands before and after the meal, and avoid gathering people to talk. 5. Take part in physical exercise properly, strengthen the body immunity, increase or decrease clothes in time according to the weather conditions, and avoid getting cold.