Jan 25, 2021
Production of protective clothing Due to the epidemic situation, we can see front-line staff wearing protective clothing shuttling in various public places everywhere. We can't help but admire the way they work for nearly 20 hours a day in complicated protective clothing and do nucleic acid testing for every grassroots citizen. As the first guarantee of virus isolation, how are protective clothing produced ?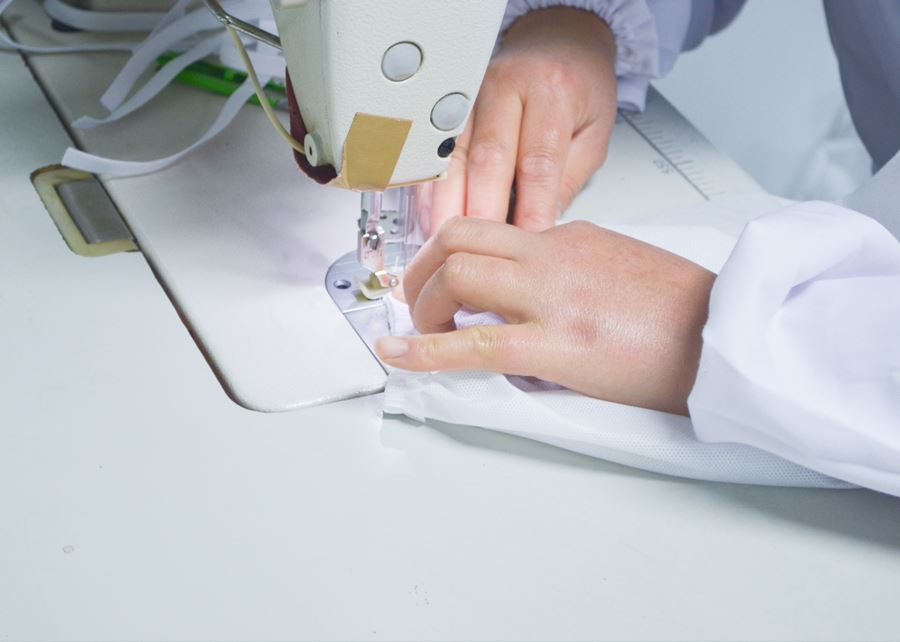 The medical protective clothing usually adopts the design of closed placket, that is, the internal zipper is closed, the external adhesive placket is glued, and the zipper and Velcro are connected through the flat seam. In addition to better wear and tear, this design can make the fit closer.
In order to make the medical protective clothing fit better, the cuffs, ankles and hats are designed with elastic necking. It can be closed with elastic rubber band by computer sewing machine. The purpose is to strengthen the protective clothing and other protective equipment when wearing with a higher tightness. At the same time, prevent dust or liquid from entering the interior.
In order to facilitate action and work, and provide better flexibility for wearing, the waist of protective clothing is usually tightened with elastic rubber band by sewing machine, so as to increase work efficiency and use safety.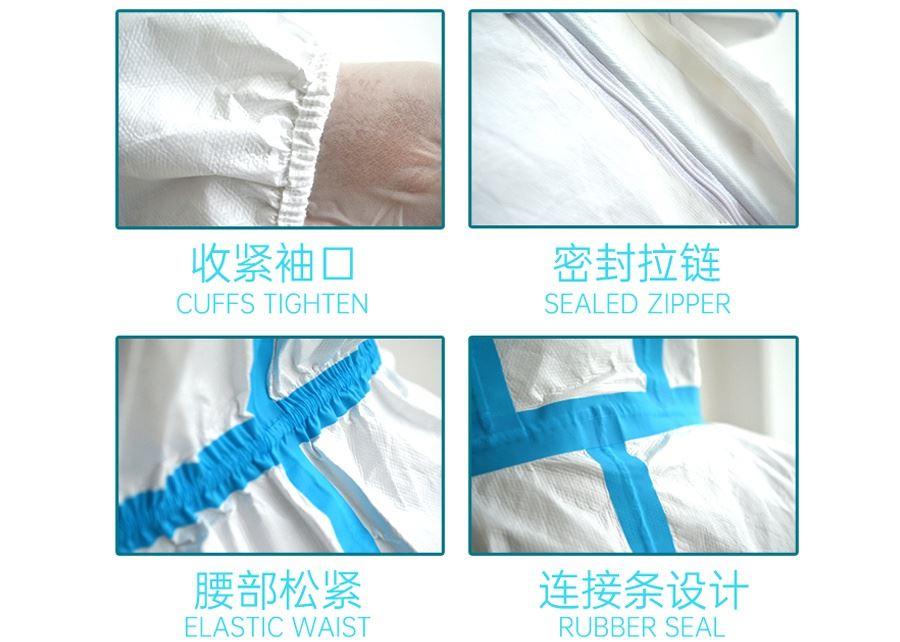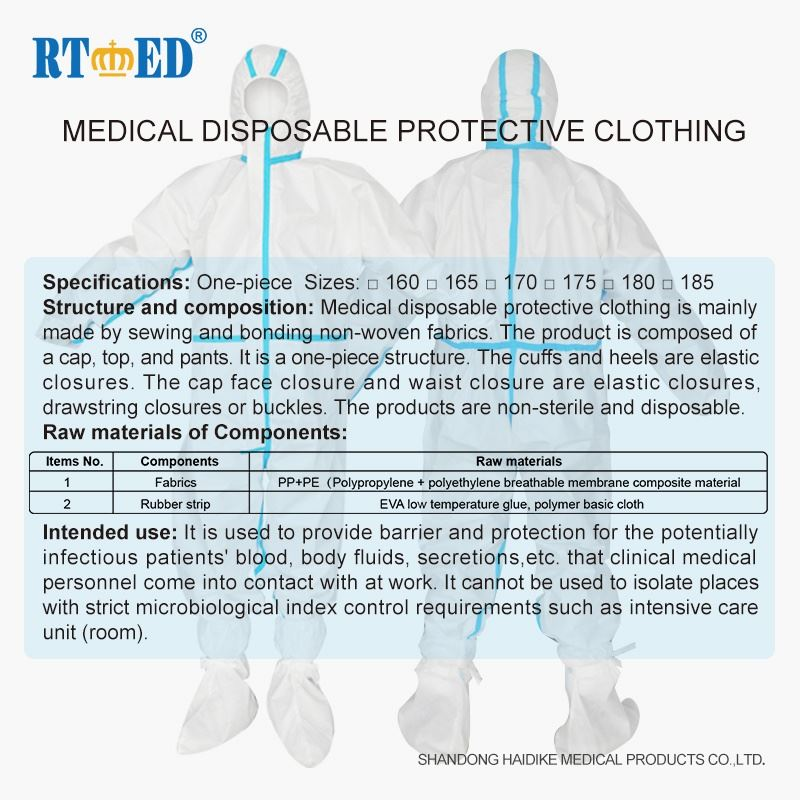 The reason why the protective clothing can achieve such a high sealing performance, in addition to the above design, is inseparable from this most important step. When the lathe worker sews the protective clothing, all the stitches and pinholes in the protective clothing need to be sealed by pressing glue machine to prevent dust or liquid from entering from the sewing pinholes, so as to enhance the isolation performance and use safety of the protective clothing.
During the outbreak of novel coronavirus pneumonia, Shandong haidike Medical Products Co., Ltd. actively invested in the production of protective clothing, medical masks, isolation gown, medical shoe covers and other epidemic prevention products, and equipped with bacterial and particulate matter filtration efficiency test equipment. Only by ensuring the qualified raw materials can we ensure the qualified products and put the qualified and safe epidemic prevention products on the market.