Shandong Haidike Medical Products Co., Ltd. donated a batch of protective masks to the Danxian Zebra volunteer rescue team to thank the danxian zebra volunteer rescue team for their spirit of doing practical things and good things for shanxian people.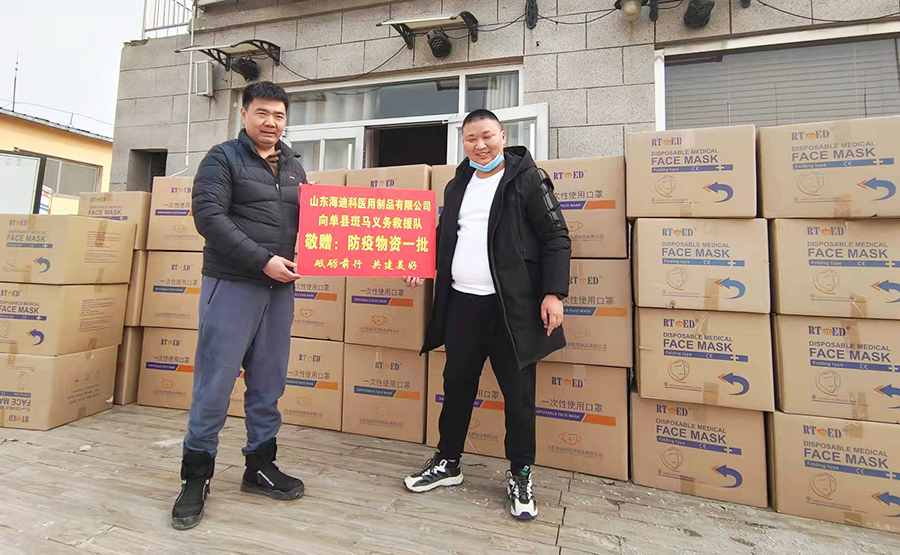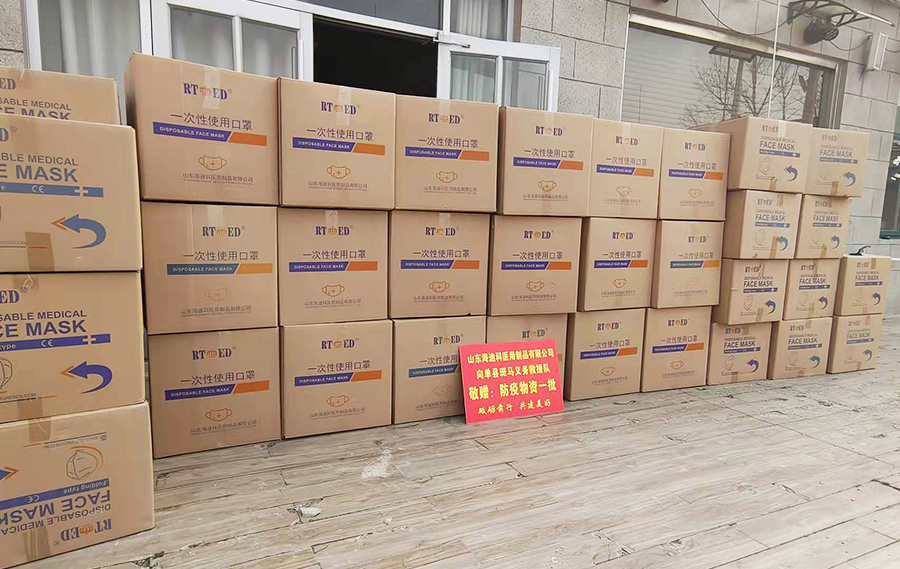 This special status of the team originated from a group of like-minded caring people, Shi Jiangbo is the initiator. This is a special group, people do not know their names, but familiar with their collective name - zebra volunteer rescue team. "Our zebra duty rescue team is always on standby, as long as you need, as long as you think of us, as long as you clear position, we will mobilize the nearest team, in the shortest time, to help. We do not accept money, you can give us a smile, we will feel very warm! Help others, is happy yourself!" Shi Jiang Bo on behalf of all rescue volunteers pledge. Danxian Zebra Volunteer Rescue Team tel: 0530-4569958
In this cold winter, the epidemic is fluctuating. Shandong Hadike Medical Products Co., Ltd. is willing to contribute to protect our volunteers.