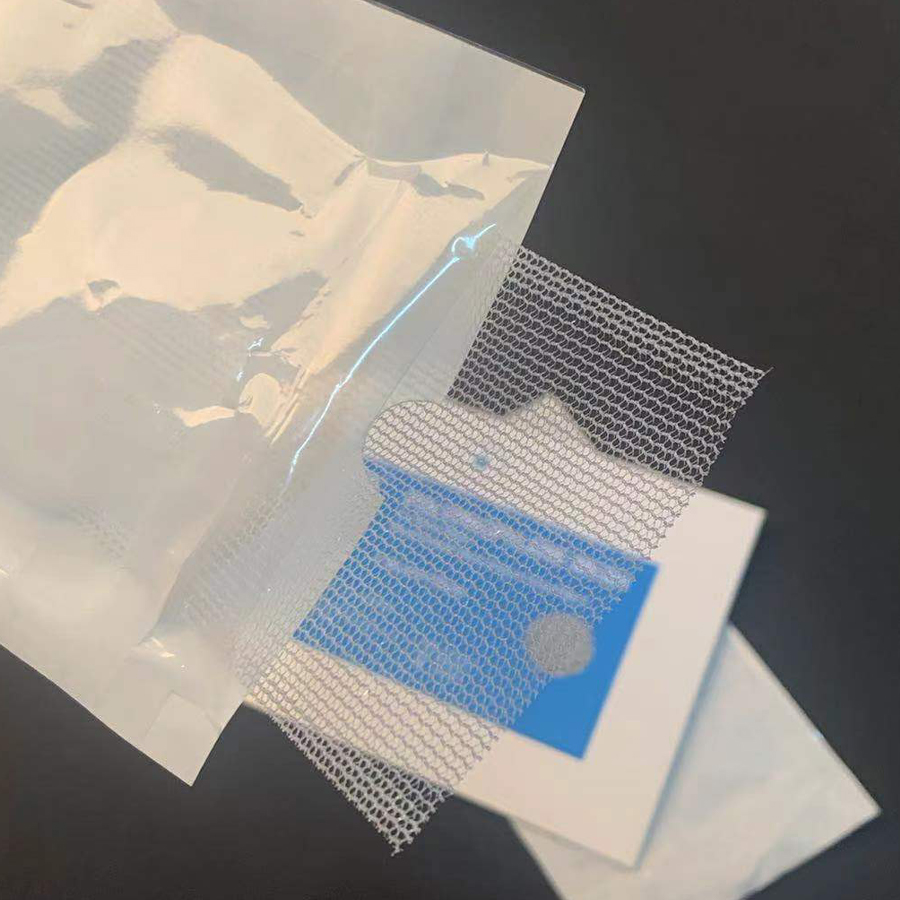 The polypropylene filter mesh is made of medical polypropylene monofilament as raw material, knitted by knitting warp knitting technology, and processed through a series of heat setting and post-processing steps.
Polypropylene filter has high purity, non-toxic, non-irritating, non-aging, non-degrading, no inflammation, no allergic reaction, good biocompatibility, no carcinogenicity, no hemolysis and coagulation; Large, flexible, high softening temperature and other physical, mechanical properties and processability, good chemical stability can withstand the sterilization of ethylene oxide.
The polypropylene filter also has good biocompatibility and bio-stability. After being implanted in the body, it stimulates the fibroblasts to react quickly, promotes the adhesion of the tissue fibers and grows through the gaps on the mesh, so that the mesh is firm and the human body. The tissue is combined to repair the defect. The specially designed mesh not only facilitates the invasion of macrophages and the growth of surrounding tissues, but also makes it difficult to hide bacteria in the mesh, thus having good anti-infectiveness and retention, even in the case of post-operative infection. Under the normal symptomatic treatment, no need to take out the mesh.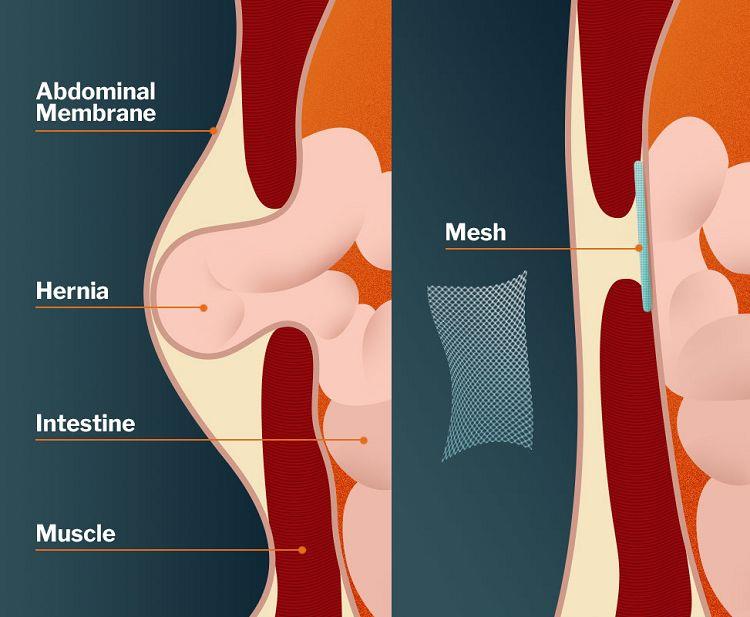 When used for hernia repair, it can repair and connect the inguinal hernia defect, strengthen the surrounding tissue of the defect, avoid and reduce the recurrence of inguinal hernia, and provide support during wound recovery after surgery. It can be cut freely when used, and it is suitable for tissue defects of any size.
Adolescents and young children; critically ill patients, severe skin infections in the incision area, severe malnutrition; those who are known to be allergic to polypropylene sputum repair mesh materials are banned.