Plain Catgut suture is a sterile absorbable monofilament suture. The colour of plain catgut surgical suture is yellow, and the size is USP 7/0 to 4.
Plain catgut is made of connective tissue (mainly collagen) formed by serous layer of cattle or submucous fiber layer of sheep intestine. The Plain catgut was packed with the solution containing isopropanol, water, sodium benzoate and diethylaminoethanol. Gamma ray sterilization. It is valid for five years.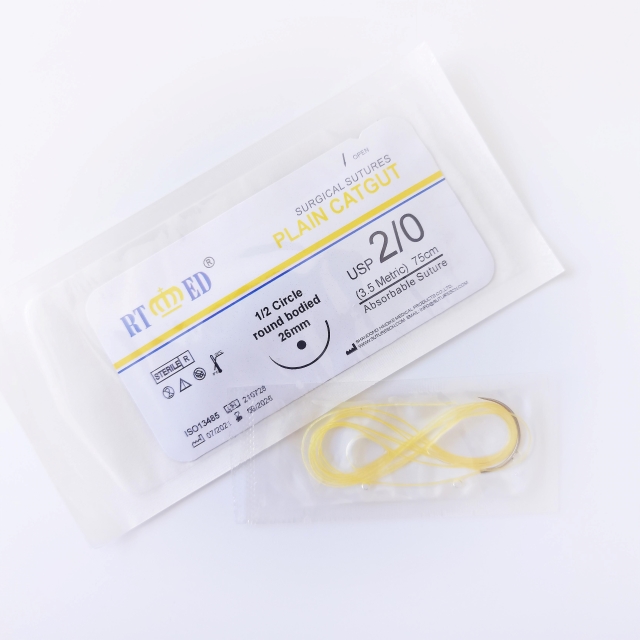 Product profile:
Colour: yellow
Composition: purified connective tissue
Size: USP 7/0 - USP4
Type of absorption: proteolysis
Sterilization: gamma radiation
Absorption: 60~70 days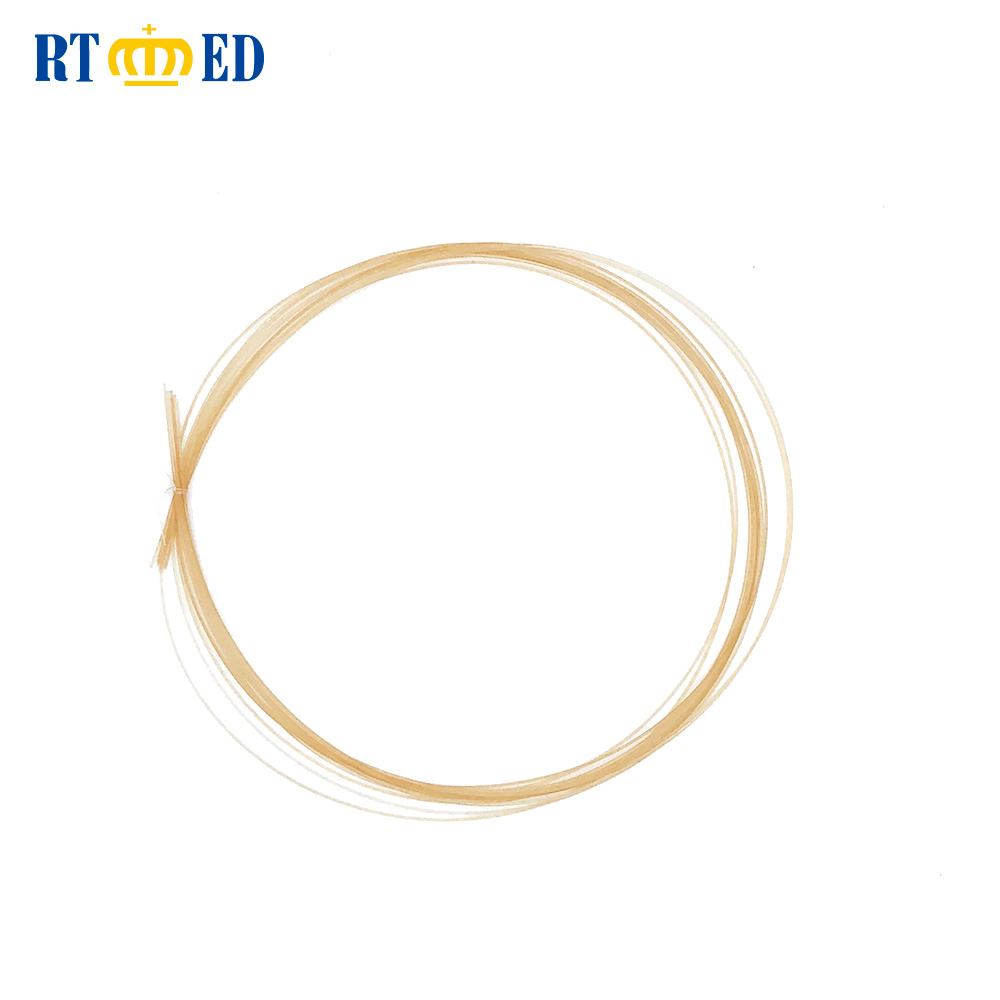 Plain Catgut advabtages:
1. High tensile strength.
2. Smooth tissue passage.
3. Easy knotting and tie down.
4. Excellent knot security.
5. Reliable absorbability.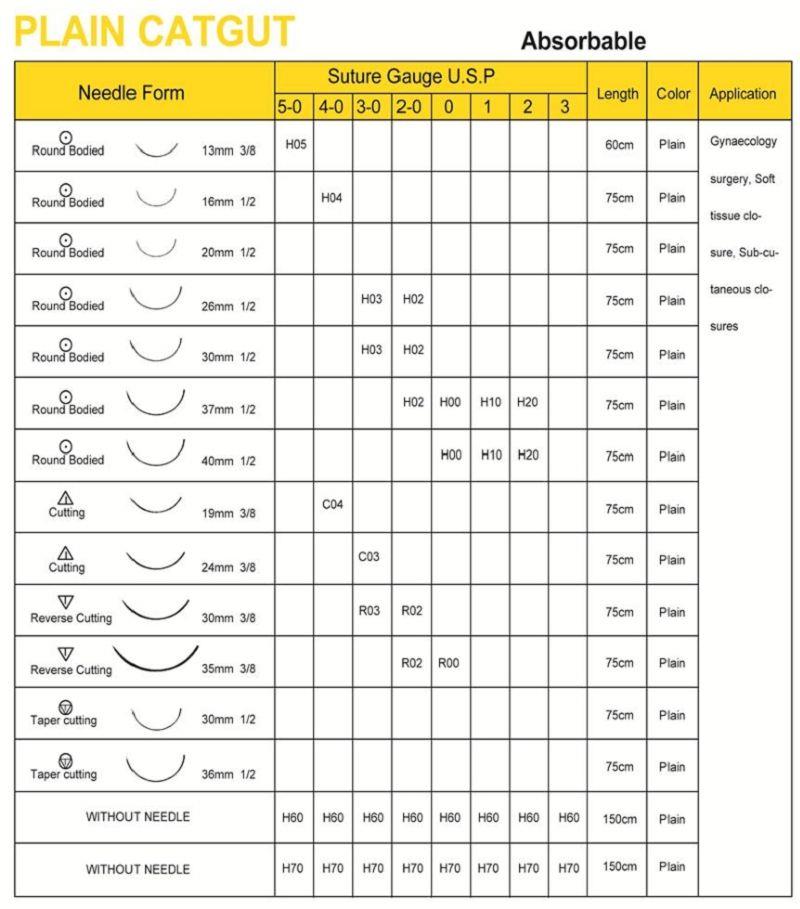 Our Factory