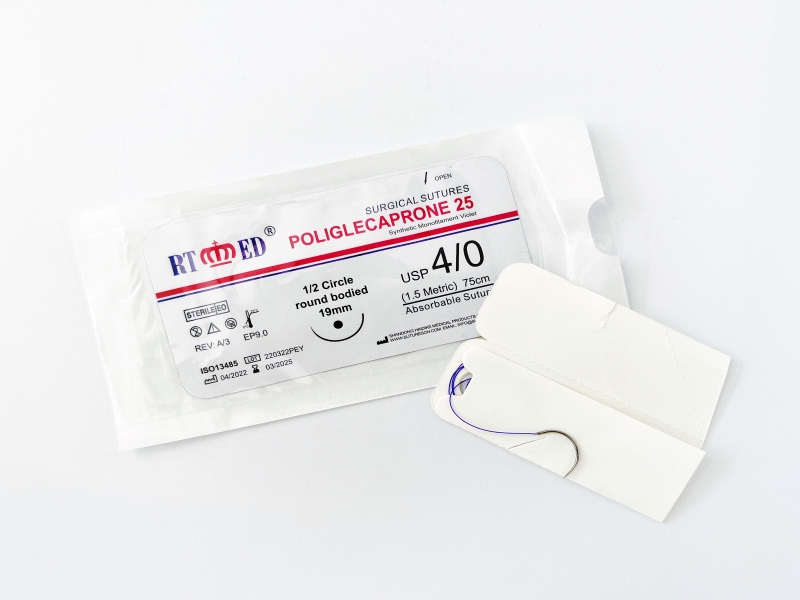 Poliglecaprone 25 (PGCL) is a sterile absorbable synthetic monofilament suture composed of a Poly glycolide-co-caprolactone. PGCL absorbable suture is available bothdyed and un-dyed. The un-dyed Suture is beige in color. The PGCL Suture is available dyed in violet from sizes: USP 5/0-USP 2.
Advantages
High initial tensile strength
Easy handling
Smooth passage through tissue
Excellent knotting ability
Indications
PGCL Sutures are indicated for use in general surgery. It is suitable for the coating of soft tissue and for ligation, including use in plastic surgery, gynecological surgery, gastrointestinal surgery as well as in Urology. The PGCL Sutures are absorbable and should be used where midterm wound support is required. Not for the use in cardiovascular and neurological tissues.
Properties
PGCL Sutures retain 60% of their tensile strength by the first week and 30% by the second week. After which absorption by hydrolysis begins, where the copolymer degrades to glycolic acid, which is absorbed by the body between 90-110 days.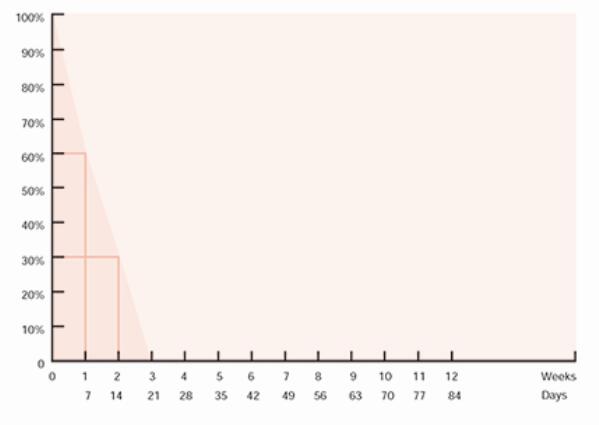 Sterilization
Ethylene Oxide
Catalogue