Nylon suture is a monofilament surgical suture synthesized by polyamide 6 and / or polyamide 6.6, which is a non absorbable suture. The color of nylon suture is blue or black. Sterilization by ethylene oxide gas. The size is usp12 / 0-usp4. Nylon suture meets all requirements of the USP for nonabsorbable surgical sutures.
Nylon suture has high strength, good compatibility and low tissue reaction. Because it is a single strands of sutures, so it is not easy to be bacteria, causing infection. No capillarity occurs at the same time.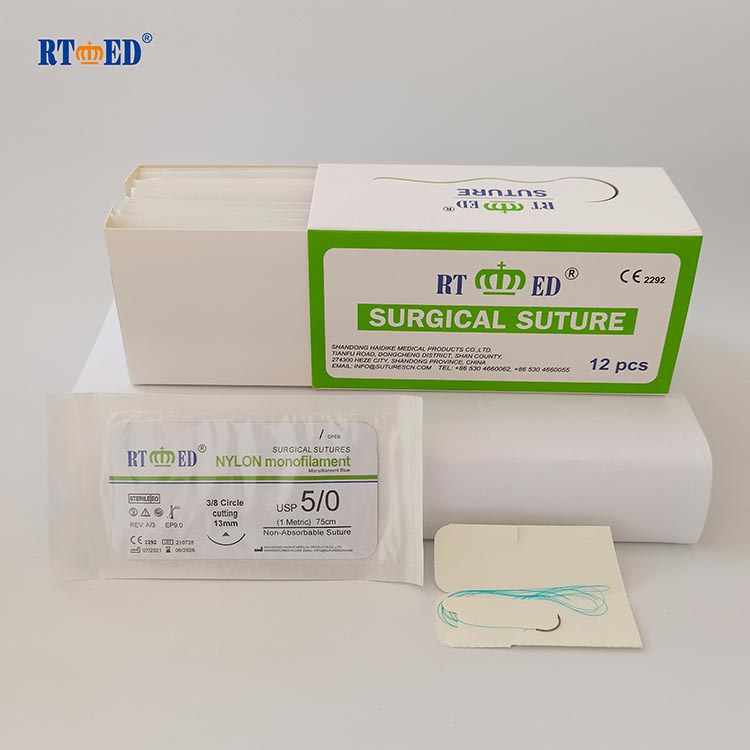 The non absorbable nylon suture produced by Shandong Haidike Medical Products Co., Ltd. is made of imported high-quality stainless steel. The non-destructive suture needle produced by drilling technology realizes the integration of needle and thread, which makes the suture needle and thread penetrate smoothly with minimal damage. It is suitable for eye surgery, orthopedic surgery, skin suture, etc.
Needle and thread connection mode of nylon non absorbable suture:
Embed nylon thread into the drill hole at the tail of needle body, and then fasten the connection. The position of needle and thread connection is smooth. It makes the nylon surgical suture very smooth in use, not easy to strain tissue.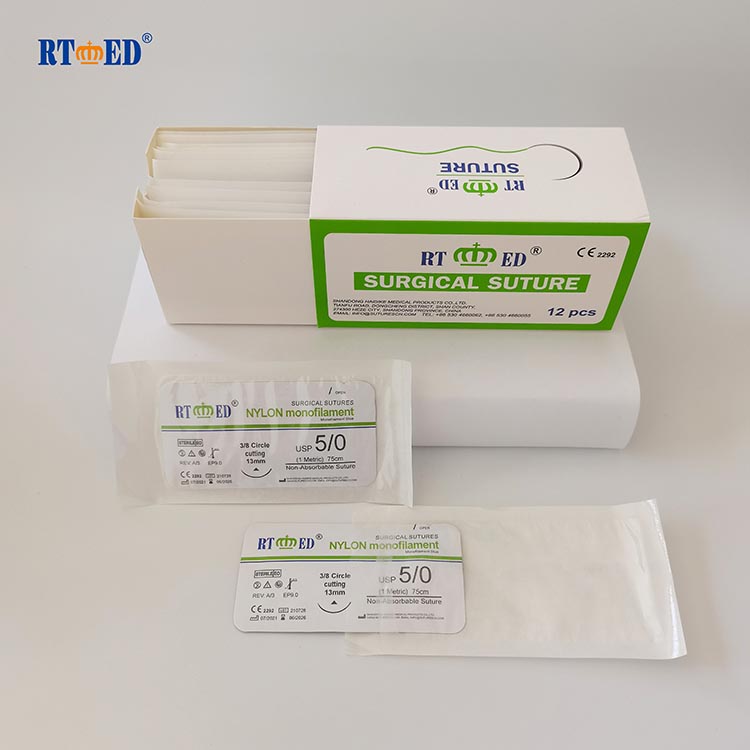 Characteristics
High tensile strength
Excellent and permanent tissue support
Smooth tissue passage
Easy and secure knotting
Indications
Nylon Sutures are indicated for use in general surgery. It is suitable for use in soft tissue and for ligation, including use in ophthalmic procedures, and neurological tissues (peripheral nerves) as well cardiovascular and plastic and reconstructive surgery. Nylon Sutures should not be used when extensive and permanent retention of tensile strengt is required, such as Cardiac surgery (e.g. artificial heart valves) neurosurgery (central neural system).
Sterilization: Ethylene Oxid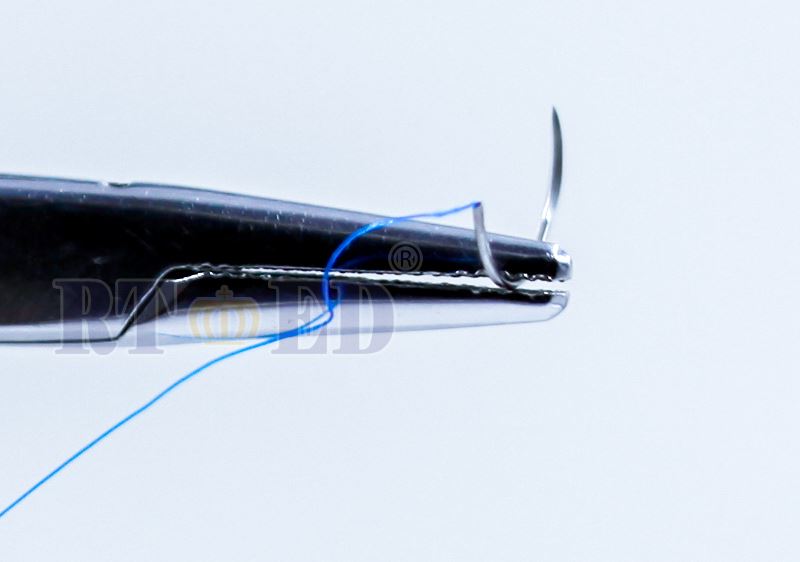 Haidike surgical suture production line