Polyester is a sterile non-absorbable, braided, synthetic suture composed of Polyethylene terephthalate (polyester). Polyester Sutures are dyed green / blue and coated with Silicon which grants extraordinary smoothness, softness and non-thrombogenic features to the suture.
Polyester non-absorbable Sutures are available from sizes: USP6/0 - USP4.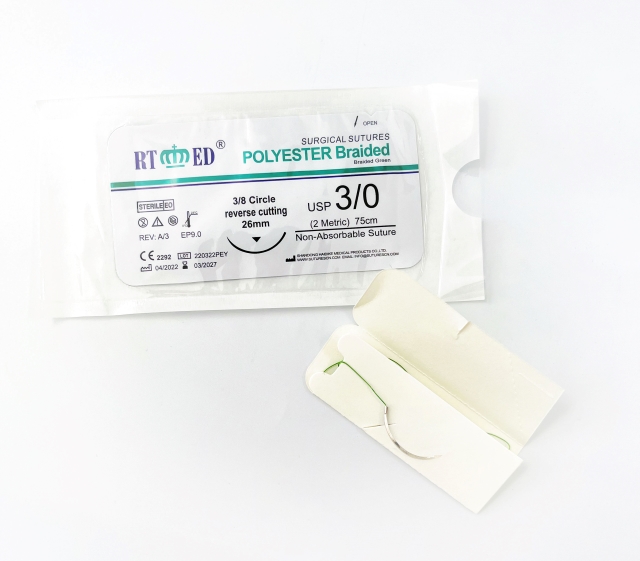 Characteristics
High tensile strength
Excellent handling properties
Minima tissue reaction
Easy and secure knotting
Indication
Polyester is indicated for use in general surgery. It is suitable for use in soft tissues and for ligation, including cardiovascular surgery, general surgery, ophthalmic surgery, orthopedic surgery, obstetrics and Gastrointestinal surgery.
Sterilization: Ethylene Oxide