Medical elastic bandage is made of natural fibers, soft material and high elasticity. Mainly used for wound dressings or limbs to provide binding force, to play a binding, fixed role, mainly used for surgical dressing care. It has a wide range of uses, including external dressing of various parts of the body, field training, trauma first aid and so on. We can feel the various benefits of this bandage.
Medical elastic bandage use method: basically in accordance with the eight-character way of winding, in the bandaging process, should make the two adjacent layers of elastic bandage overlap about two-thirds, otherwise it is not easy to smooth after bandaging, pay attention to the winding is not too tight.
Specifications Of Medical Elastic Bandage Produced By Haidike: 75mm×3500mm, 100mm×3500mm, 50mm×4500mm, 75mm×4500mm, 100mm×4500mm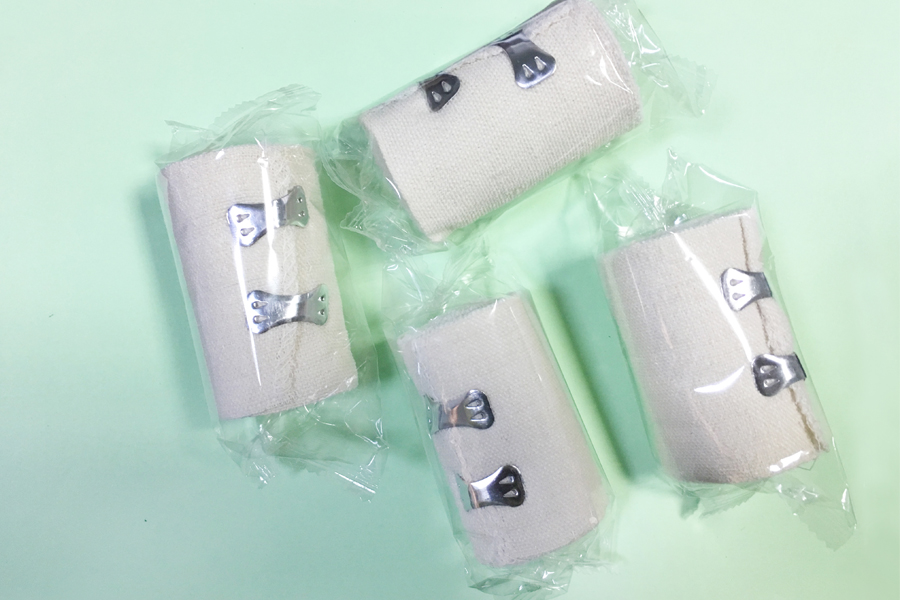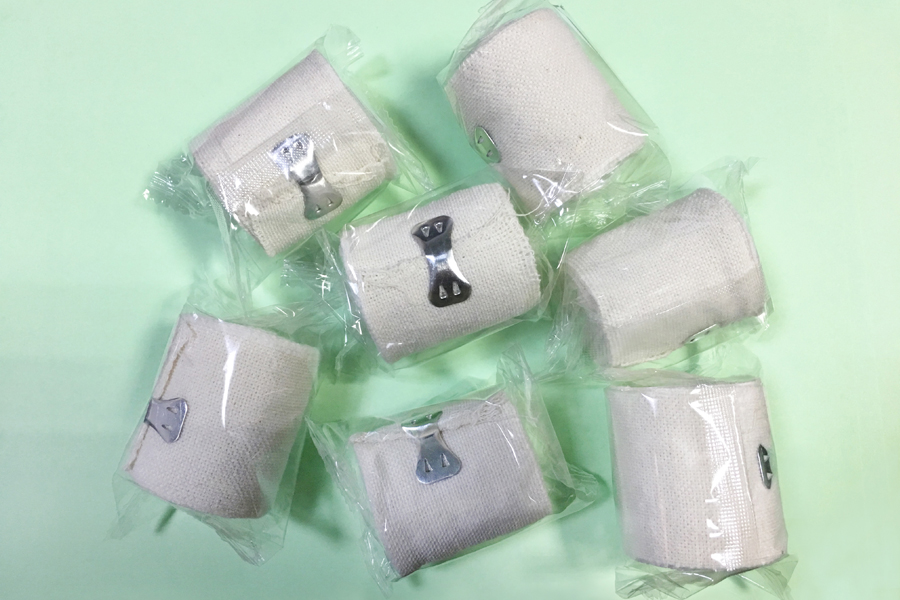 The Difference Between The Medical Elastic Bandage Of Haidike And The Ordinary Bandage Is As Follows:
1. The medical elastic bandage has soft texture and high elasticity. Ordinary bandage is only made of gauze, and almost no elasticity.
2. Ordinary medical bandage is mainly gauze bandage, mainly used for wound bandage and fixation; medical elastic bandage is mainly used for lower limb varicose veins, orthopedics and traumatology patients retention bandage, to improve blood circulation, prevent limb swelling. It can also replace the multi-head abdominal bandage after operation, and be used for compression bandaging of different parts of the human body or general wound bandaging.
3. In use, medical elastic bandage can also be used as ordinary gauze bandage, but ordinary gauze bandage can not be used as elastic bandage.
4. The fixed performance of medical elastic bandage is better, so it can be used as fixed bandage and pressure bandage products. So some functions of elastic bandage can not be achieved by ordinary bandage. In many aspects, elastic bandage is gradually replacing ordinary bandage.
When choosing medical elastic bandage, we should pay attention to observe the appearance of the product. Never choose products with contamination or defect. We should pay attention to the shelf life of the product. If we want to use the medical elastic bandage for wound dressing, we should pay attention not to contact with the wound directly. In the middle, we should isolate the wound with professional dressing products. This is really good for the wound.