Elastic bandage is a kind of elastic fixed bandage, which is divided into self-adhesive elastic bandage and ordinary elastic bandage. The self-adhesive elastic bandage is made of the original non-woven material with polyurethane elastic filament and covered with tiny natural latex or synthetic rubber particles. The self-adhesive elastic bandage should be no less than 3N/CM, and the elongation should be no less than 50%. Self-adhesive elastic bandage can self-adhesive without sticking hair, high elastic comfort, waterproof and tear easily. Shandong Haidike Medical Products Co., Ltd. produces self-adhesive elastic bandage with a variety of colors to choose, to meet the aesthetic needs of modern people.
Specification
50mm x 4500mm / 75mm x 4500mm 100mm x 4500mm / 150 mm x 4500 mm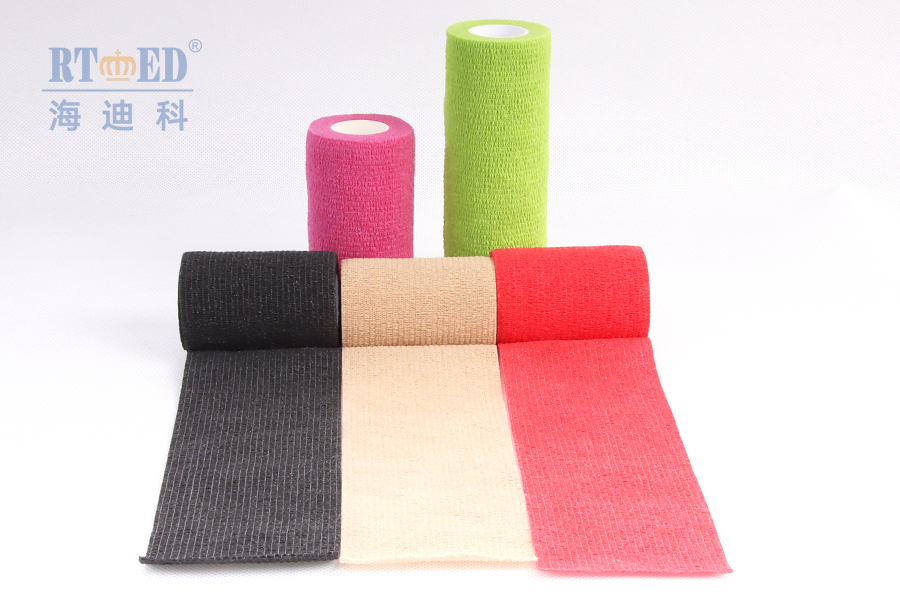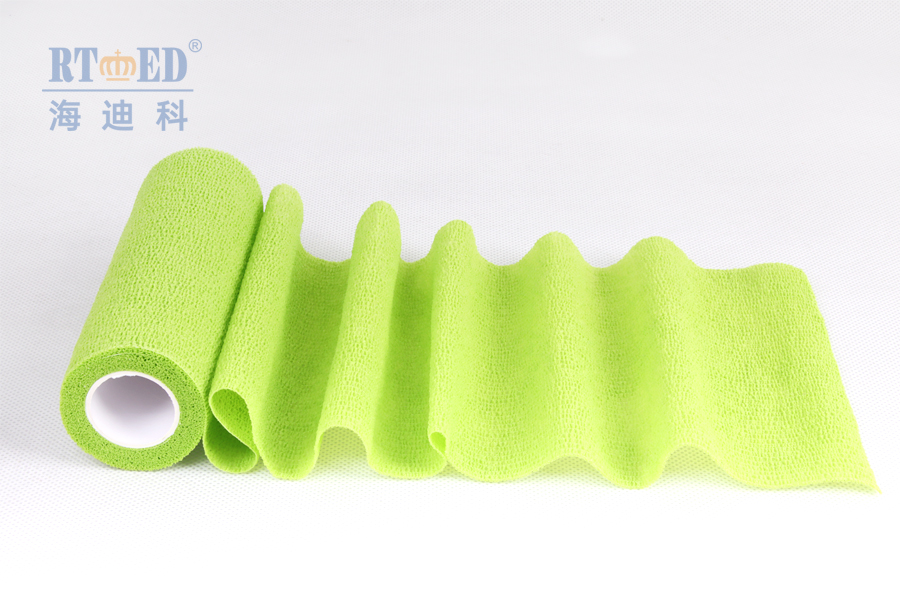 Product Characteristics
Self-adhesive: self-adhesive without sticking to hair or skin.
Compliance: Not easy to slip, no frequent adjustments, porous ventilation, moisture absorption, comfortable use
High elasticity: Provides sustained and adjustable support and pressure
Waterproofing property: It won't peel off in case of water or sweat.
Easy to tear: You can tear it neatly with your hands without needing scissors.
Can be formulated: a variety of colors, can be customized according to special requirements
Functions
Self-adhesive elastic bandage is suitable for sports, training, outdoor sports, surgical and orthopaedic wound dressing, limb fixation, limb sprain, soft tissue injury, joint swelling and pain dressing, etc. It is mainly suitable for providing binding force to wound dressing or limbs to play a binding and fixing role.