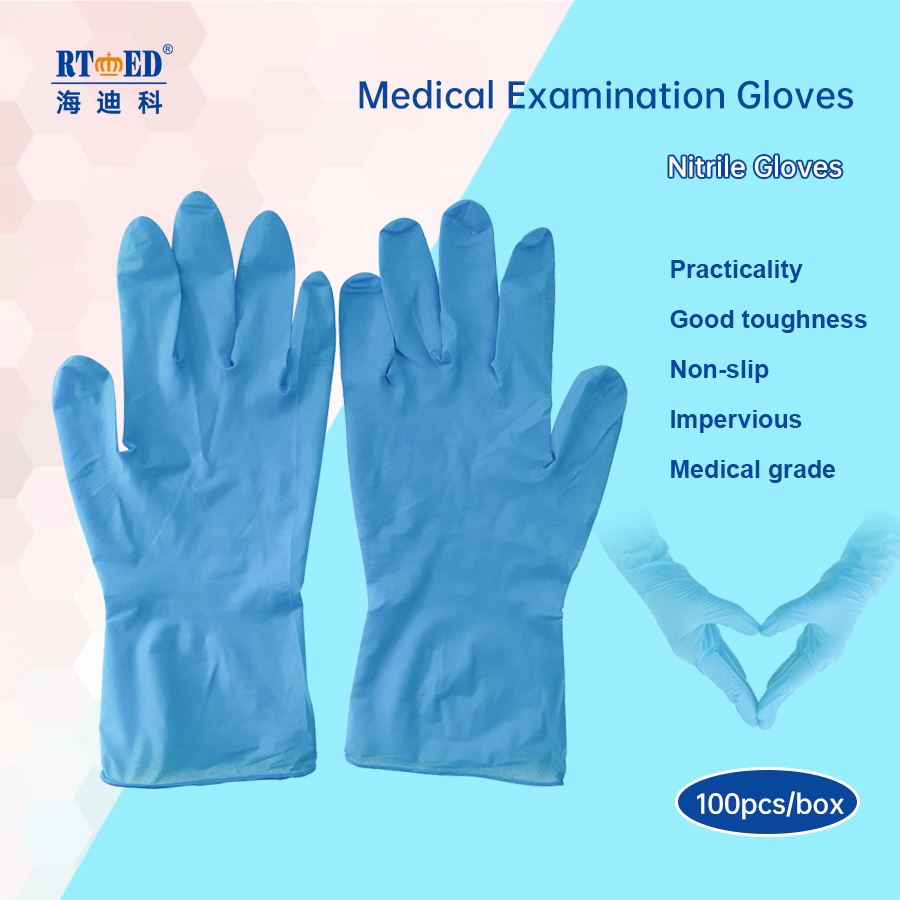 Medical examination gloves are usually made of nitrile, PVC and other materials. It has enough strength and barrier performance. Medical inspection gloves produced by HAIDIKE MEDICAL are medical grade nitrile gloves, blue, non sterile and disposable. According to the size can be divided into 5 models: XS, S, M, L, XL
Medical examination gloves can be worn on the doctor's hands or fingers to check or touch the patient's condition. It can also be used in beauty salons or daily home use.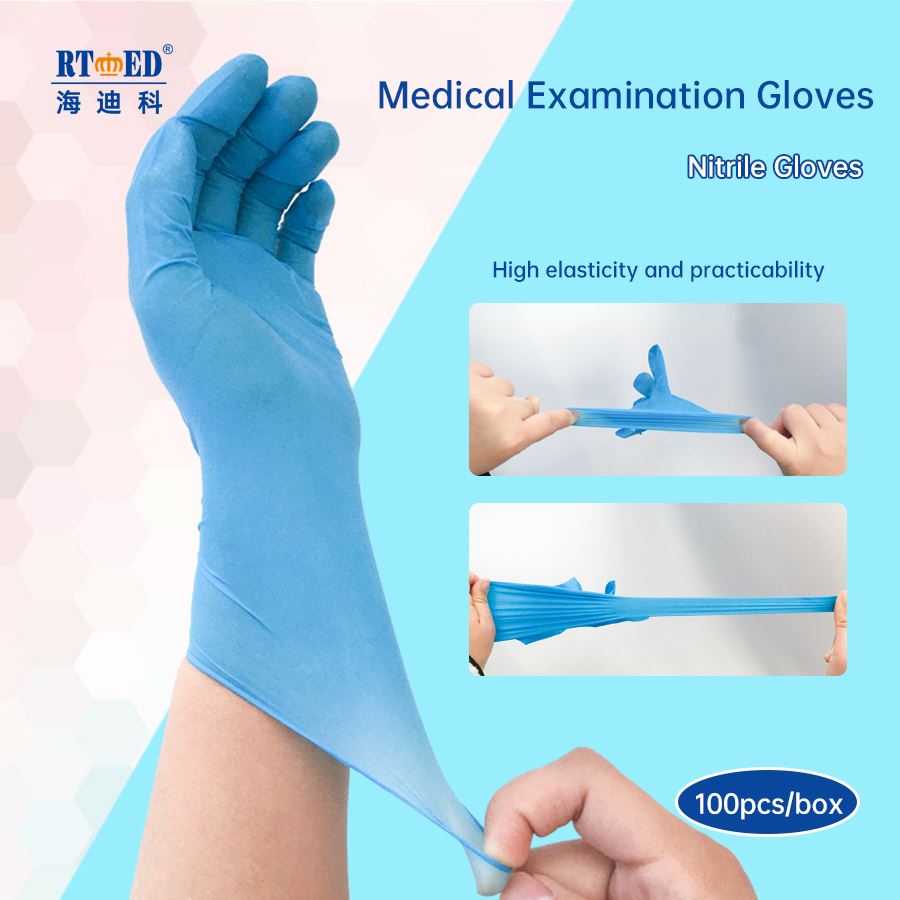 Precautions for use:
1. When wearing gloves, do not wear rings or other accessories, pay attention to trim nails.
2. Choose the appropriate gloves, skin the inner surface of the gloves, wear and check whether the surface is intact.
3. When removing the hand cover, turn up the gloves at the wrist to make it turn outward to remove.