The disposable medical isolation shoe covers produced by Shandong Haidike Medical Products Co., Ltd. is made of non-woven fabric, which is cut and sewed. It has enough strength and barrier performance. One time use. Specification: length 35cm, width 15.5cm (deviation value ± 5cm).
Intended use:
Medical staff use it in the medical structure to prevent contact with potentially infectious patients' blood, body fluids, secretions, etc., and play a role of barrier and protection.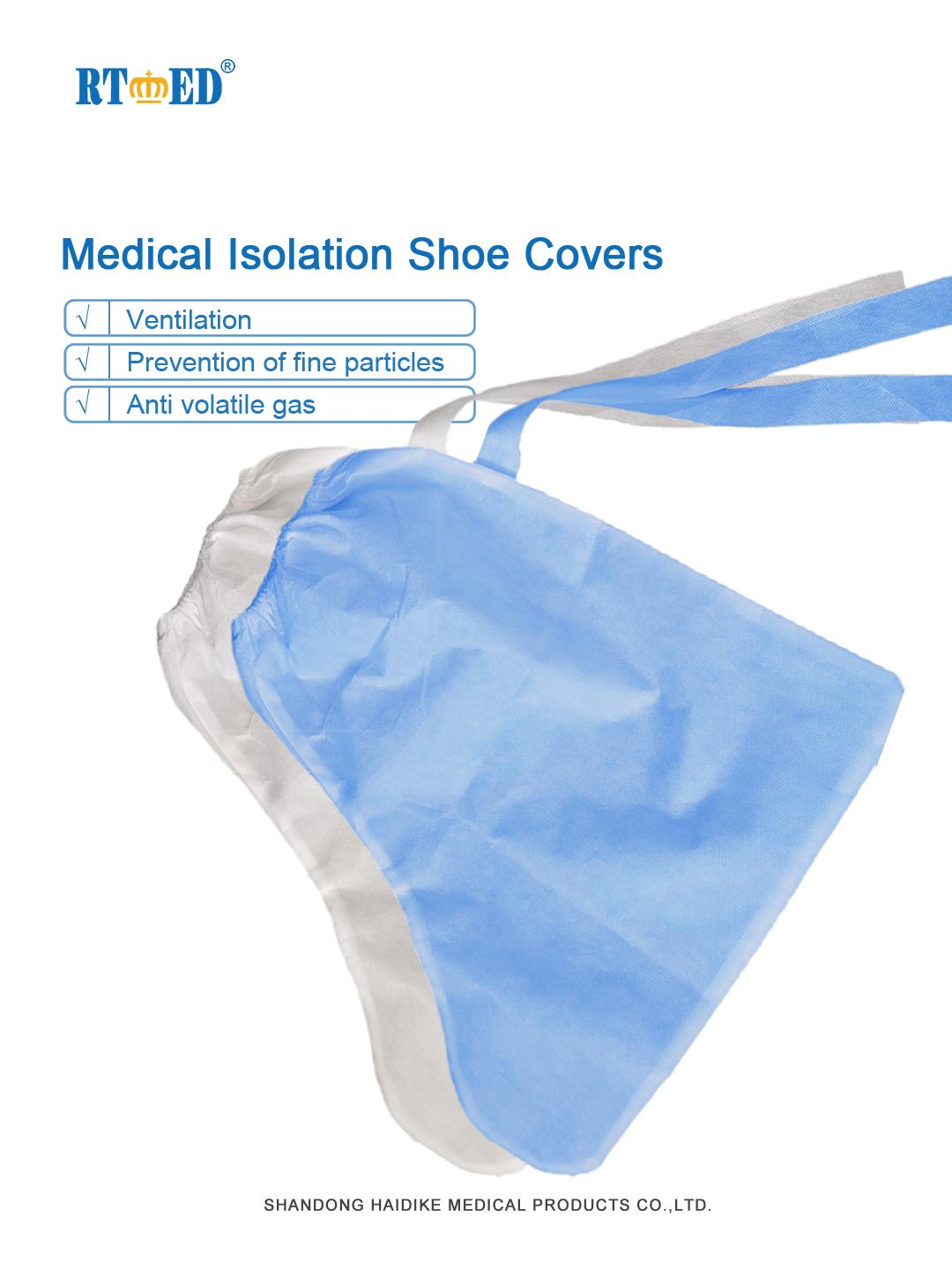 Advantages of non-woven isolation shoe covers:
In the past, shoe covers made of plastic film were used in isolation areas and operating rooms of hospitals, which were airtight and easy to be damaged. The low vamp could not wrap the socks and trouser legs of medical staff together, and it was easy to bring the bacteria on the shoes or trouser legs into the isolation area. The high barrel disposable isolation shoe covers provided by Shandong Haidike can effectively avoid the above disadvantages, not only good isolation, water-proof and breathable, high strength, but also the high barrel design can put shoes and trouser legs in the isolation shoe cover to achieve a more comprehensive isolation effect.
The high barrel design adopts rubber elastic belt and double-layer binding to prevent the slippage of shoe cover during wearing.
Use method and effect of disposable medical isolation shoe covers of HAIDIKE Medical:
Before use, the isolation shoe covers shall be unfolded, and after the shoe cover is put on, the socks and trouser legs shall be plugged into the isolation shoe cover and fixed with bandages. According to the investigation of many people, the disposable non-woven isolation shoe covers of HAIDIKE Medical is wear-resistant, waterproof, breathable, good isolation type, and the high sleeve shoe cover does not slide down in the disposable use.
Long Medical Isolation Shoe Cover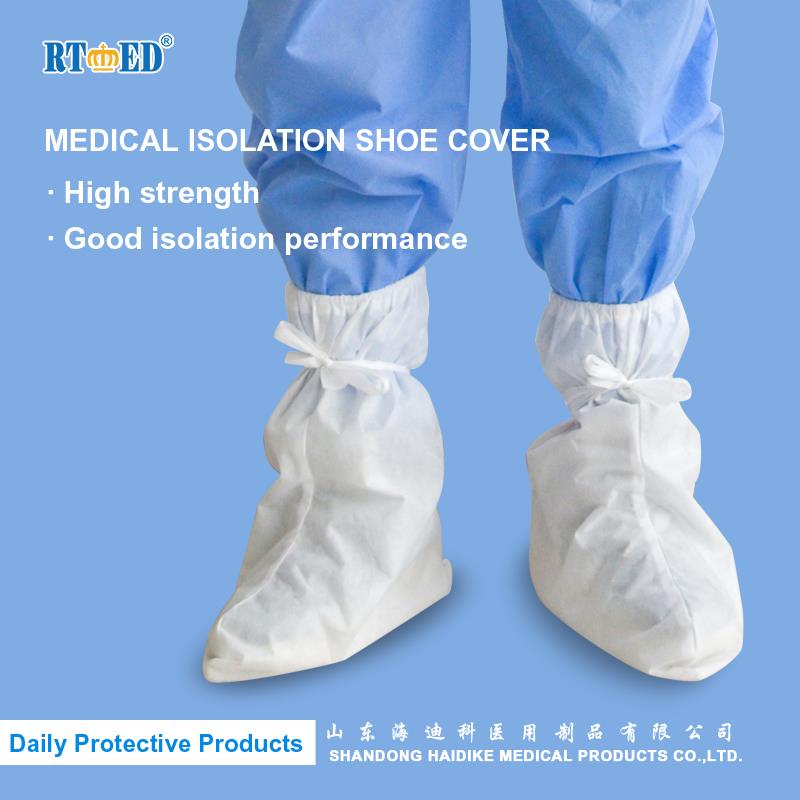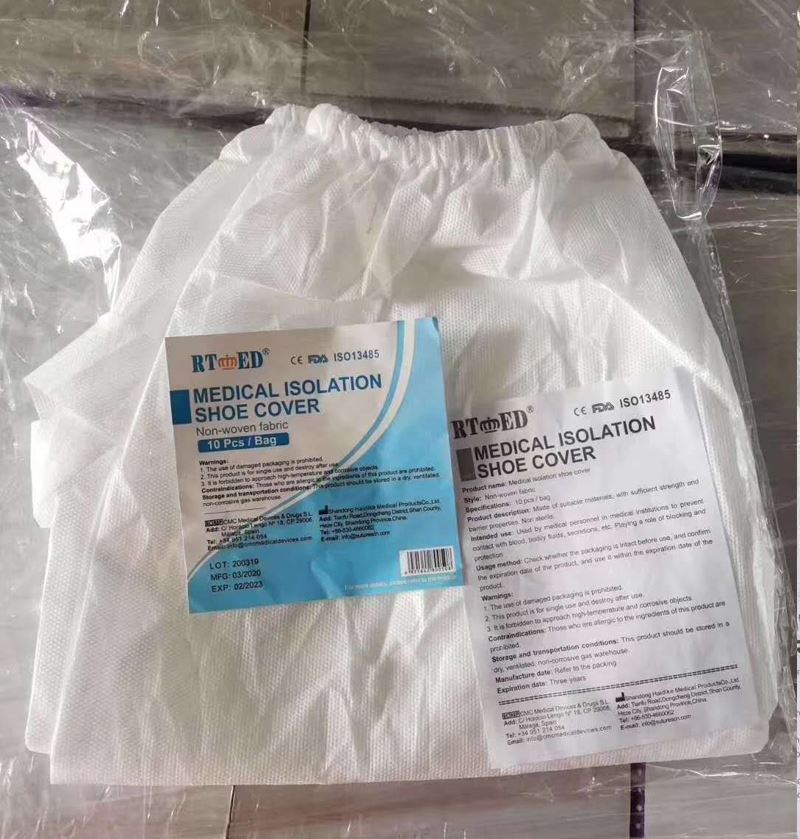 Short Medical Isolation Shoe Cover