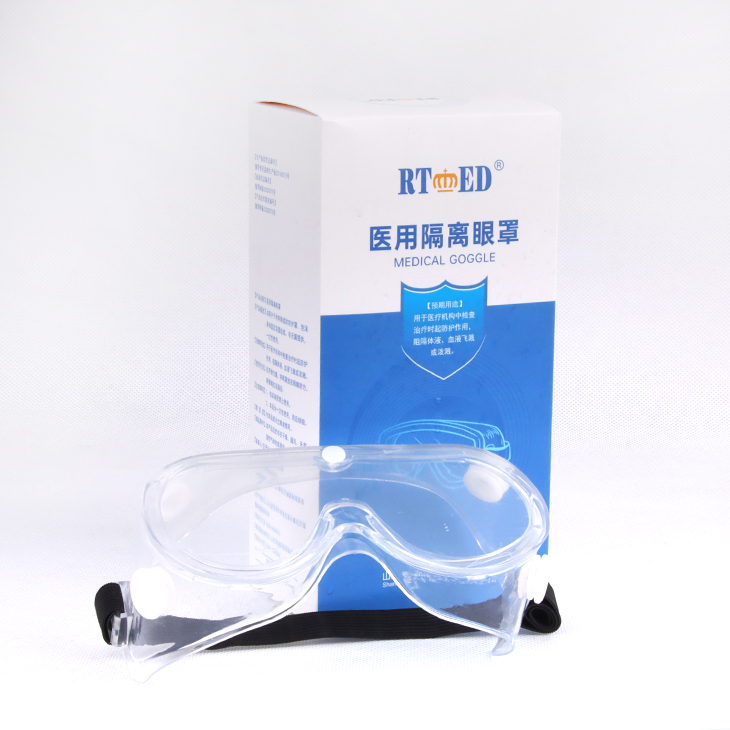 【Product name】 Medical Goggle
【Model / Specification】 Model: white, black, transparent
Specifications are divided according to size: large, medium, and small.
【Product Description】 It is composed of a protective cover made of polymer material, a foam strip and a fixing device. Non-sterile, single use.
【Intended use】 It is used to prevent the harm of blood, saliva and medicine to human body in the examination and diagnosis of medical staff and patients in the department of stomatology.
【How to use】 Pull open the elastic rope, place the blindfold in front of the eyes, and pull the elastic rope to the back of the head.
【Notes】 1. Do not use if package is damaged 2. This product is for one-time use and is destroyed after use.
【Contraindications】 Those who are allergic to the ingredients of this product are prohibited.
【Storage and transportation conditions】 This product should be stored in a dry, ventilated, non-corrosive gas warehouse.
【Terms of use】 Three years