L-type beauty needle is L-shaped beauty needle. It is mainly used for nose columella lifting thread and nose back lifting thread, so it can be called semi-blunt needle L-serrated line nose line.
The nasal line has the nasal dorsal line/nasal bridge line and the nasal columella line. Nasal dorsal line is 19G-60mm L-type beauty needle, serrated line. The nasal columnar line is 19G-38mm L-type beauty needle and serrated line. The design of L-type beauty needle for nasal thread can effectively reduce bruising and swelling.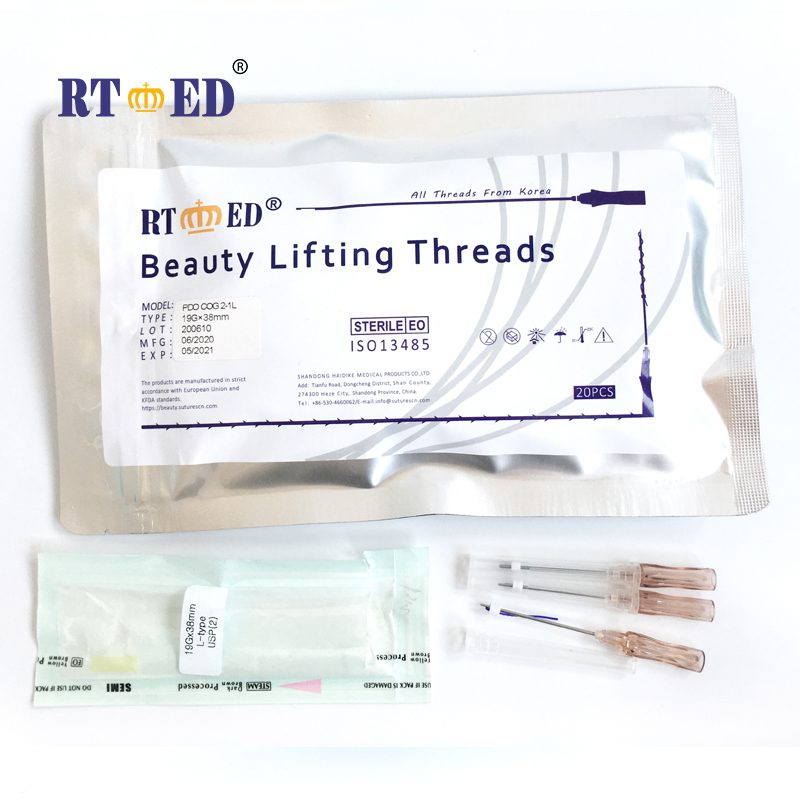 The nasal bridge line is mainly used for the shaping of the nasal bridge. 29G-60mm nasal bridge line is made of PCL lifting thread of USP model 2 for raw material, 360 rotary cutting, 360 rotary sawtooth precise cutting, double-sided with prickles, so 360 rotary sawtooth will have better effect on nose lifting and shaping when it is introduced into nasal periosteum layer. When buried in the nasal bridge, besides the excellent supporting effect of the lifting thread itself, a large amount of collagen will be formed for a long time, so as to pad the high nasal bridge for a long time.
At present, the L-type beauty needle can also be used in the production of multi thread beauty needle.