The needle of PCL W-type lifting thread is W type. The most commonly used W-type lifting thread are 18G-100mm, 19G-100mm and 30G-25mm. When using the W-type lifting thread, the position of the face can be modified by rotating and other ways. Through the special device behind the handle, the needle level and direction can be adjusted many times to reduce the rate of surgical errors. It is very suitable for beginners and strict doctors.
PCL W-type lifting thread can effectively improve the facial soft tissue sagging, chest, buttock lifting plastic.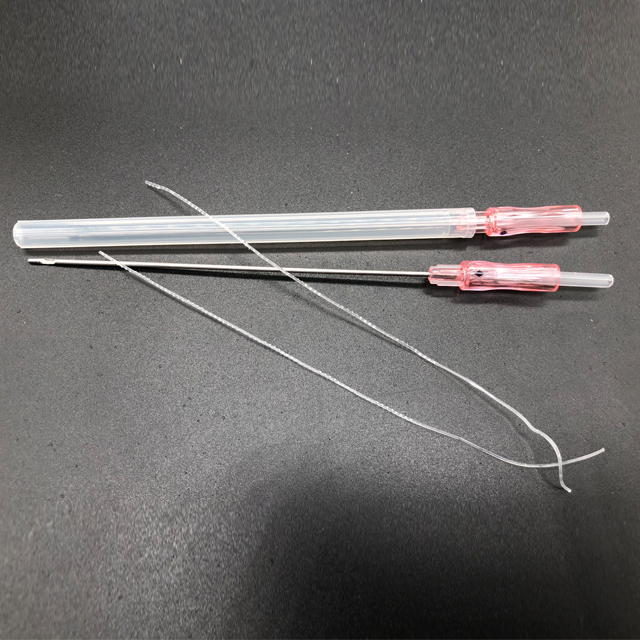 The buried thread of PCL W-type lifting thread is white and transparent. The absorption of PCL absorbable buried wire is slower and the effect lasts longer. The excellent characteristics of PCL line help to produce collagen in the skin, thus restoring the elasticity of the skin and promoting the regeneration of skin cells. PCL is very suitable for surgical operations that require precise improvement of the mechanical properties of the implanted site. Its particles are very fine and uniform, and it is a safe material that has been certified by FDA. Moreover, PCL can be maintained in the human body for more than 2 years, avoiding frequent operation, and then completely degraded in the body and absorbed by the human body.