The needles of the tornado screw beauty needles are sharp needles, the thread body is PDO lifting thread, half of the two threads are worn in the needle tube, half of which is spirally fixed outside the needle tube, and fixed with foam. Compared with the mono screw lifting thread, the tornado screw lifting thread has longer duration and the effect is more obvious. The beauty needles produced by Runte are all produced in 100,000 grade aseptic workshop. The environment is strictly controlled in the normal environment of the production of beauty needles, which is safe and reliable.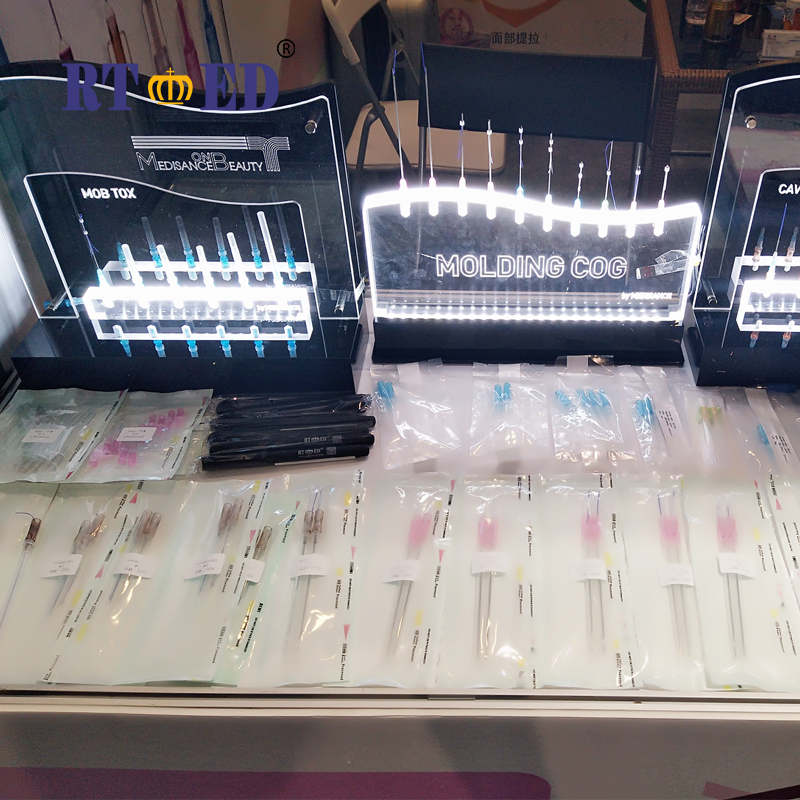 What Is Helix Beauty? Is There Really No Need To Operate The Helix Beauty?
The lifting thread of runte medical is a kind of special collagene biological line, which is wrapped around the special needle in a three-dimensional spiral shape, and can be injected into specific parts of skin tissue, so that the protein line remains and exerts a variety of skin cosmetic effects, such as tightening the skin, improving the shape, anti-wrinkle and anti-aging.
Special Advantages Of Helix:
The traditional protein line exists in the skin tissue in linear form, which has the disadvantage of monotonous effect and small influence area. However, the helix adopts a new technology to make the three-dimensional shape of the protein line exist in the skin tissue and the area of action is greatly increased, which not only increases the effect of tightening the skin but also can better maintain the local morphology. These advantages are unique.
Is There Any Restriction On Using Helix To Tighten Skin?
You may ask: under what circumstances can a spiral be made? The main three effects are : DEEP wrinkles, DOWN sagging and DARK skin. For those seeking beauty, such as forehead wrinkles, legal wrinkles and deep wrinkles around the eyes, spirals can be used to tighten the skin. The skin is slightly flabby and droopy, as well as the middle-aged and young beauty seekers who have plastic needs, and spiraling is also very effective.

In addition, in addition to the face, other parts such as the chest, upper arm, thigh, hip and so on. It is ok to use the helix to lift and tighten the skin. If you like, the helix can help you deal with the signs of aging!