Shandong Haidike Medical Products Co., Ltd. specializes in producing all kinds of class I, II and III medical devices and consumables. Our company produces surgical scalpels with complete specifications, high quality materials and quality assurance.
At present, the surgical scalpel mostly uses movable handle, separated blade and scalpel handle. When operating, according to the need, different length of scalpel handle and different shape and size of blade can be selected. The corresponding blade can be installed on the handle, which is convenient and fast to use. Installation of blade should be clamped by needle holder to avoid blade scratch.
Next, we will introduce the method of using surgical scalpel: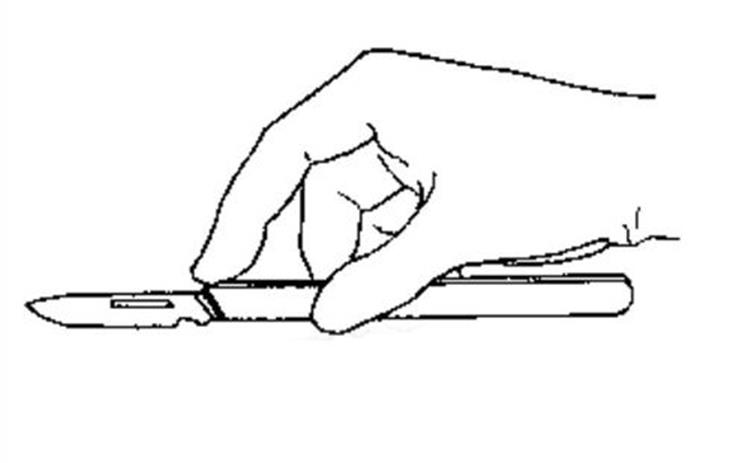 As shown in the figure above, it is the most commonly used way to hold a knife. It has a wide and flexible range of movements and involves the whole upper limb, mainly in the wrist. For long skin incision and anterior rectus abdominis sheath incision.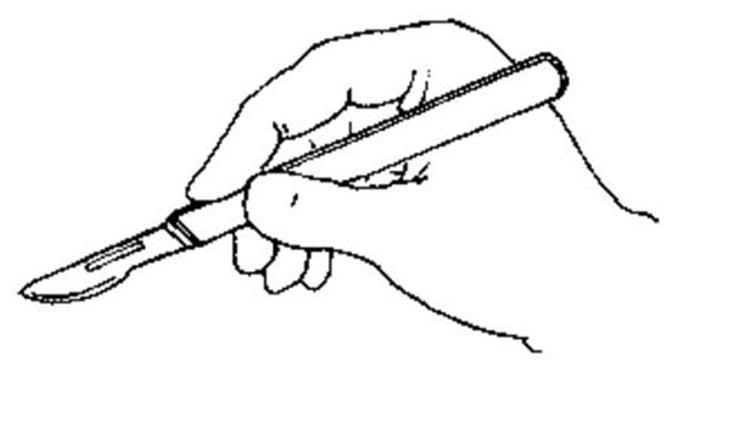 As shown in the figure above, this method is gentle, flexible and accurate, and its movement and strength are mainly in the fingers. It is used for short incision and fine operation, such as dissecting blood vessel, nerve and incising peritoneum.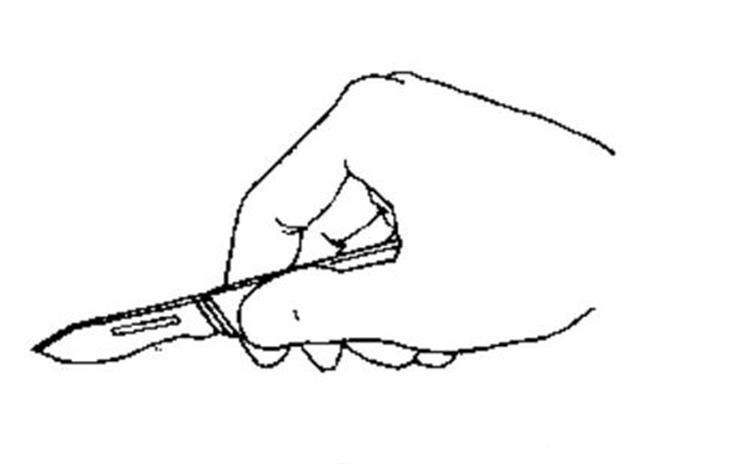 As shown in the figure above, the third way is to hold the handle with all hands and pinch the notch of the handle tightly with the thumb and forefinger. This method is stable for tool control. The main moving force of the operation is the shoulder joint. It is used for cutting wide range, thick tissue and strong, such as amputation, tendon incision, long skin incision, etc.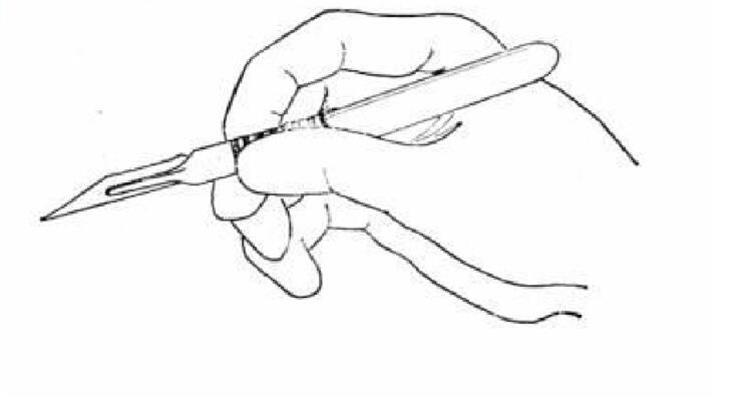 As shown in the figure above, it is a kind of conversion form of holding back-flip surgical knife. The blade of the knife is lifted upward to avoid damaging deep tissues. Punch in first and move your finger. It can be used to incise cavity organs such as abscess, blood vessel, trachea, common bile duct or ureter, cut off clamp tissue or expand skin incision, etc.
Whichever method of holding a knife, the protruding surface of the knife edge should be perpendicular to the tissue, and the tissue should be cut layer by layer, instead of using the tip of the knife to operate hard. Holding a knife too high will be unstable, too low will interfere with the line of sight, so moderate.