The PTFE surgical suture produced by Shandong haidike is composed of suture and suture needle. Sutures are chemically synthesized single strand non absorbable sutures, which are made of polytetrafluoroethylene and are white and unstained. The suture needle is made of 304 or 420 stainless steel. There are round needle, curved cutting needle, reverse cutting needle, taper cutting needle and microfine spatula curved needle. Non absorbable surgical single strand sutures can with or without suture needle.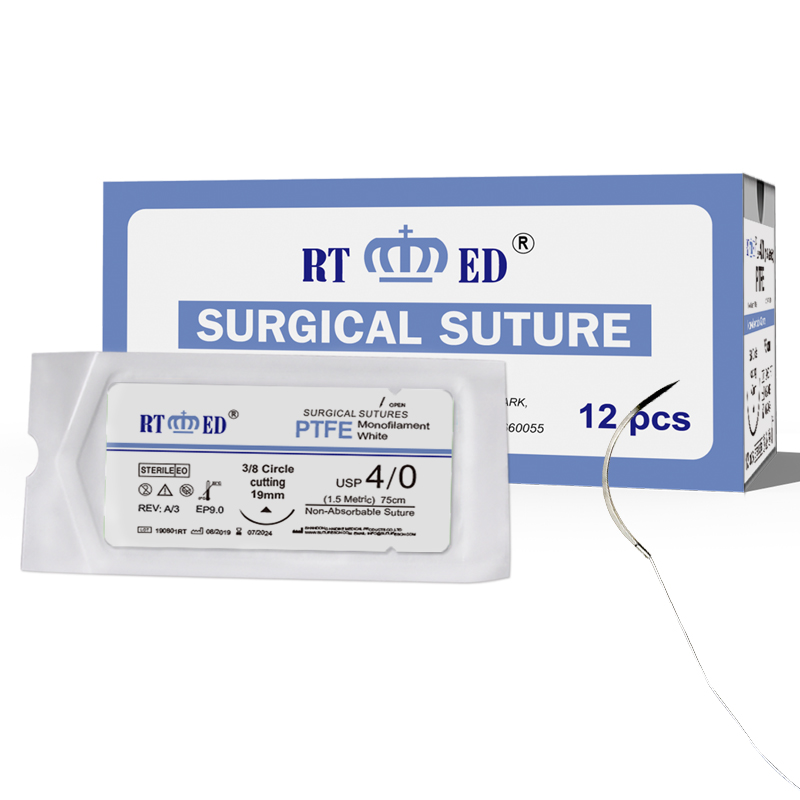 Colour: White
Chemical composition: 100% polytetrafluoroethylene polymer (PTFE)
Structure: Monofilament; prevents bacterial wicking.
Sterilization: Ethylene
Oxide Shelf life: five years
Characteristic:
1. Biologically inert and chemically non-reactive.
2. High tensile strength, does not weaken when moistened.
3. Decreased inflammation and faster wound repair.
4. Soft, comfortable for patients.
5. Great handling properties and knot security
Application:
Soft tissue grafting Implant surgery
Periodontal surgery
Ridge augmentation
Guided tissue regeneration (GTR)
PTFE has been shown in clinical trials to elicit minimal tissue reaction.