Product name: Surgical gowns
Model: □S □M □L □XL □XXL □XXXL □XXXXL
Specifications: □High performance type □Standard type
Structure and composition:
Surgical gowns are mainly made of medical non-woven fabric according to requirements. It consists of collar, body, and sleeves. The cuffs are elastically closed, and the waist is closed with a drawstring. It is a gown, and the front and elbows are reinforced areas. Surgical gown is provided in a Non-sterile form. One-time use.Intended use: For the surgical staff to wear, reduce the source of infection to the patient's surgical wound to prevent postoperative wound infection.
Instructions for use:
1. Check the packaging, production batch number, and production date before use;
2. Wear according to the actual situation, ensure that each closed part is tight and ready to use;
3. After use, turn it inside and outside, recycle it to the medical garbage station, please do not throw it around.
Precautions, warnings and informative instructions:
1.One-time use, destroy after use;
2.Surgical Gown is a non-sterile supply form, which must be sterilized by the user unit before use;
3.Surgical Gown is damaged, and it is prohibited to use.
Storage: Store in an environment with relative humidity not exceeding 80%, no corrosive gas, cool, dry, well ventilated and clean.
Shelf life: 3 years
Neckline
The stitching is even and the workmanship is exquisite.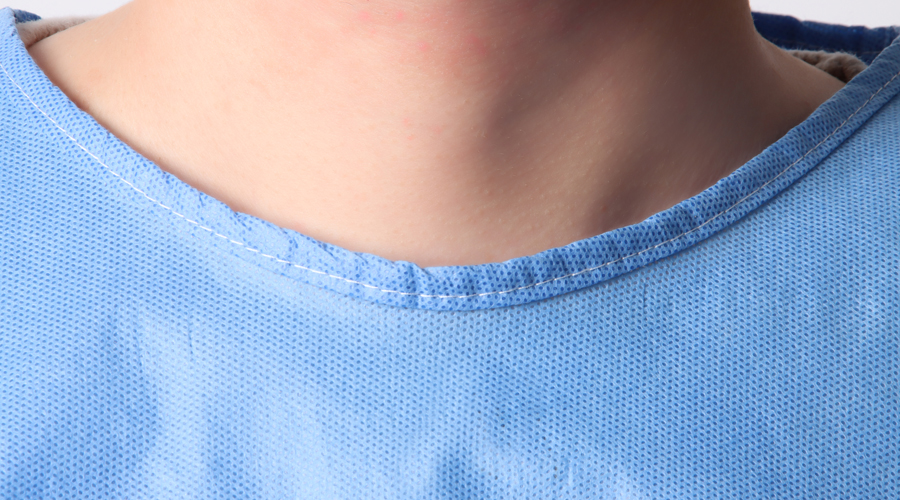 Velcro
The back of the neckline is attached with Velcro. Easy to use.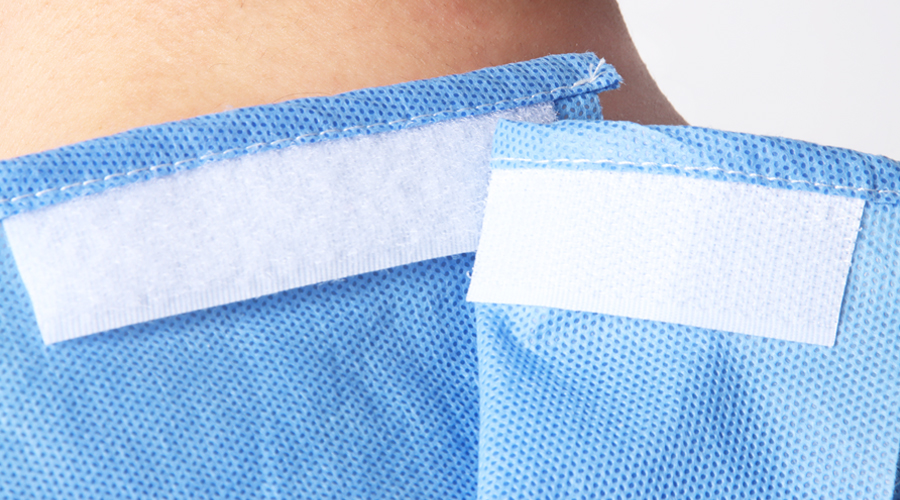 Threaded cuff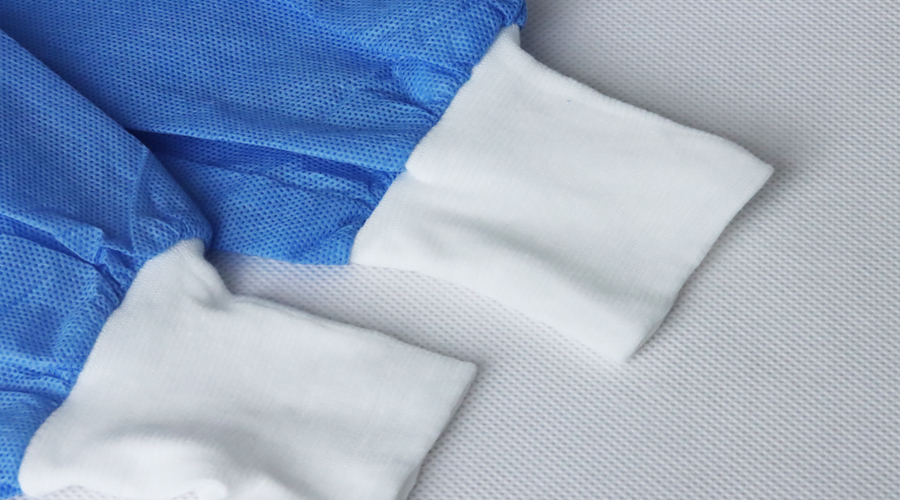 Lace-up
The surgical gown has two straps. One is inside the surgical gown and tied on the back. One is on the outside of the surgical gown and tied on the left.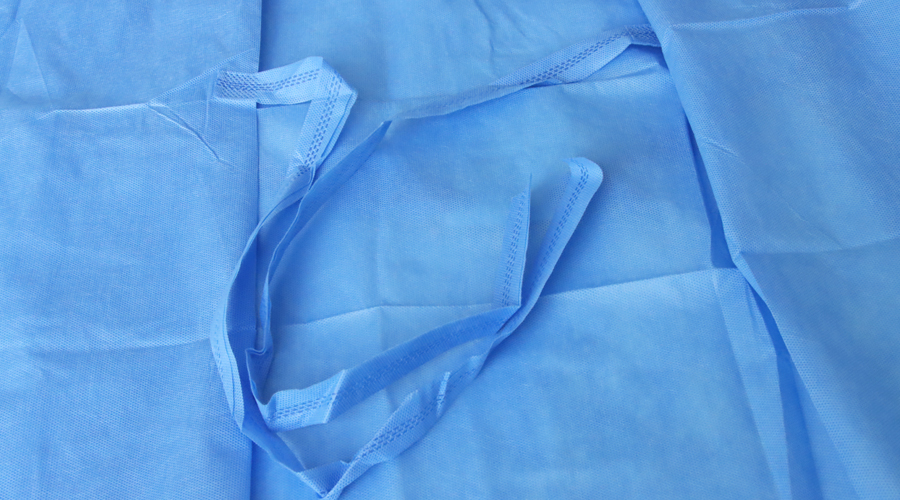 Packing