Shandong Haidike Medical Products Co., Ltd. non absorbable suture Nylon has successfully obtained FDA 510k registration.
Query method:
1. Visit the FDA 510k official inquiry website:https://www.accessdata.fda.gov/scripts/cdrh/cfdocs/cfpmn/pmn.cfm
2. As shown in the figure below, enter 510k code k2126033.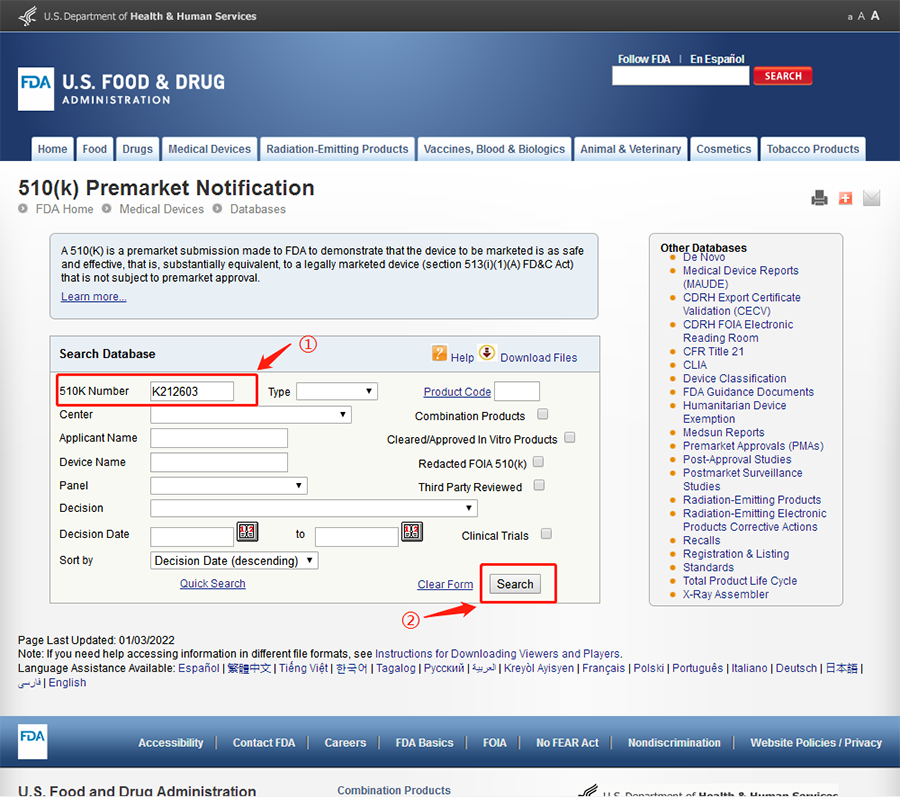 3. The query results are shown in the figure below.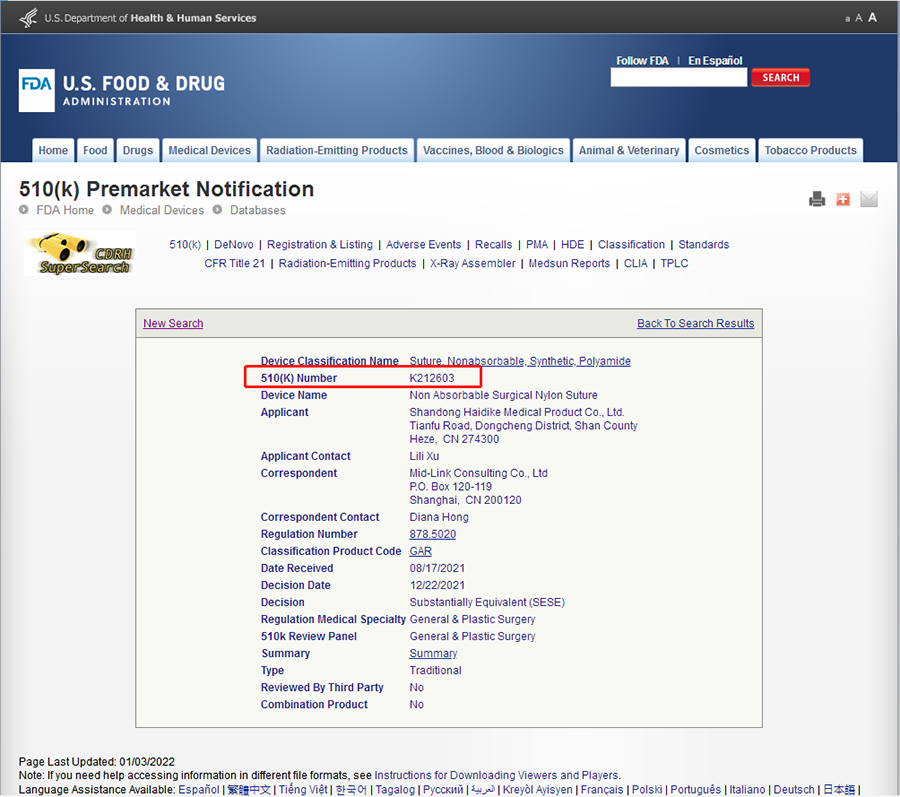 What does it mean to get FDA 510k?
The so-called FDA 510k code is the bill chapter of the U.S. food, drug and chemical products (FDC) action committee. The chapter of this bill happens to be chapter 510 of the U.S. FDC act, so many people habitually call it 510k, and this is the bill of the U.S. food, drug and cosmetics (FDC) Action Committee, so everyone likes to call it FDA.According to the requirements of section 510k of this act, all specified devices introduced into the U.S. market must meet the requirements of this act, and those class I, class II or class III medical devices that are not exempted from 510k must be registered on the market. Therefore, this kind of product registration is commonly known as FDA 510k certification.
In a word, obtaining FDA 510k certification marks that HAIDIKE's non absorbable suture nylon suture can be exported to the United States.